Stay Fit and Healthy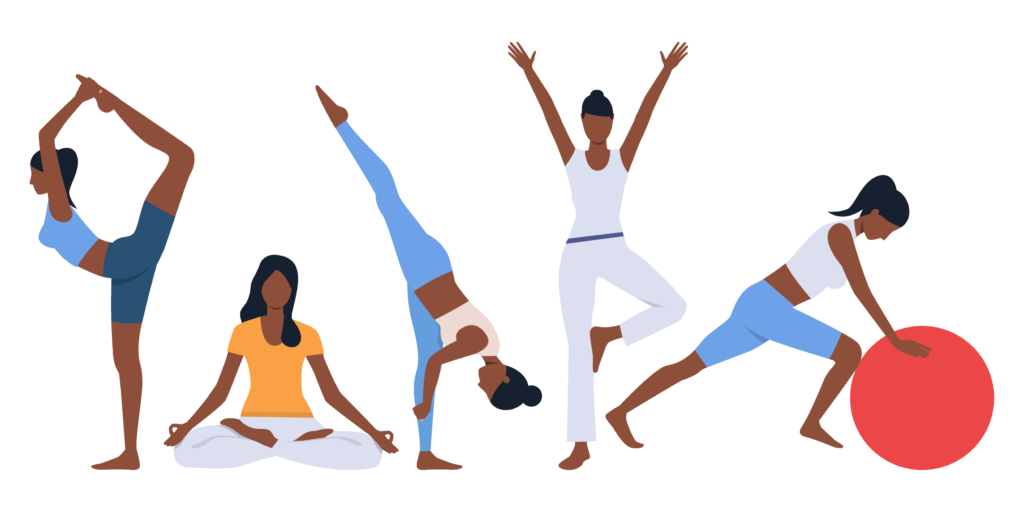 Stay fit and healthy while you are at home. Searching for an outstanding fitness class? Here are my recommendations:
BikerBarre Fit
BikerBarre Fit is located in Santa Rosa and offers virtual classes accessible anywhere you live. It is your one-stop-shop for strength, flexibility, and fun fitness. Someday soon, I'll be back there in-person. Until that happens, I love their live stream classes. Check it out!  And my daughter Nicole is an instructor.
Blue Door Yoga
Blue Door Yoga in Penngrove is an impressive yoga studio. The studio focuses on health, flexibility, and spirit and specializes in creating safe classes for all levels of yogis. They are offering a variety of online yoga classes. Be sure to check them out no matter where you live! My daughter, Nicole, is likewise an instructor at Blue Door!
Enjoying Mother Nature
Being in the outdoors can feed your soul. Whether you wander, hike, bike, ride horseback, garden, stroll in the sand at the beach, climb a mountain, or sit and listen to the birds singing, allow yourself time to soak up the environment. It's one of the best ways to discover breath, be in joy, and relax. Mother Nature will assist you to have a perfect meditation.
Energy Tips for Getting & Staying Calm
Breath is the key! When we have full expansive inhales, our breath feeds us. And those inhales allow us to have full purging exhales.
So much of what has been going on the last four-plus months can affect our breathing. Stress causes us to hold our breath, to wait with bated breath, expecting the next shoe to drop. When our bodies are dealing with stress, anxiety, frustration, sadness, or fear your nervous systems can be on edge and fired up. Heightened arousal = burnout, irritability, fatigue.
Super easy energy tips for ease and calm:
Hold fingertips on opposite upper arms and feel your breath (first step in the Daily Flow)
Hold right fingers on right base of skull and left fingers on outside of right wrist
Hold left fingers on left base of skull and right fingers on outside of left wrist
Cup right hand at sternum below collarbone and hold left fingers on tummy.
Hold right fingers on outside of right knee and left fingers on outside of left knee
Check out my Deborah Myers Wellness Facebook Page for videos of some energy tips while I give you a tour of my garden.
See the animated video of the Daily Clean Your House Flow, an Easy Self-Help Acupressure Flow that both kids and adults love and practice to create a foundation for health and wellbeing. Go to DeborahMyersWellness.com/covid19. It's available to watch and use at no charge.

Creation from your garden's bounty or from the farmer's market
Grilled Summer Vegetables
You'll need a good-sized grill pan coated with a bit of olive oil.
Coat chunks of onions, zucchini, green beans, garlic, peppers, and whatever else you have with oil. (I enjoy using large slices so everything stays firm).
Season with salt, pepper, and any seasoning that complements the other dishes you're serving. Then place them into the hot grill pan.
In a separate pan, have a single layer of mushrooms and dry grill (they'll stay firm and are easy to mix with other veggies).
When veggies have finished cooking and still firm, dump into a large bowl, incorporate sizable chunks of fresh tomatoes and basil. I also add basil salt that I made from last year's crop.
Stay fit and healthy
It is easy to do. Mind, body, spirit in harmony.
The Beauty of Spring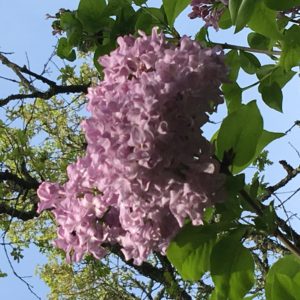 Spring is all about transformation. We see it all around us – the plants growing, the land changing all around us.
I love the beauty of spring colors, the emerald green of the grass and trees, the vibrant colors of the flowers and the glorious blue of the sky. I am thoroughly enjoying the scents that are permeating the air. It's amazing to be able to smell my lilacs, citrus and jasmine all at the same time.
Our bodies are also in the mode of change. Are you feeling the shift as a boost of vitality and a greater sense of awareness? Or are you experiencing tiredness and loss of energy? If the latter is the case, you may also be experiencing allergies. It's not unusual that they go hand in hand. But it doesn't have to be that way!
Discover how easy it is to walk around in a body that has balance and harmony and allows you to experience all the beauty of spring. Let go of blocked energy that is creating allergies, tiredness and loss of energy by doing your energy work! It's super easy to do the Daily Clean Your House Flow. See the nine-step self-help acupressure flow on the website and discover what difference you can make in how you feel and what you can do.
Flower Miracle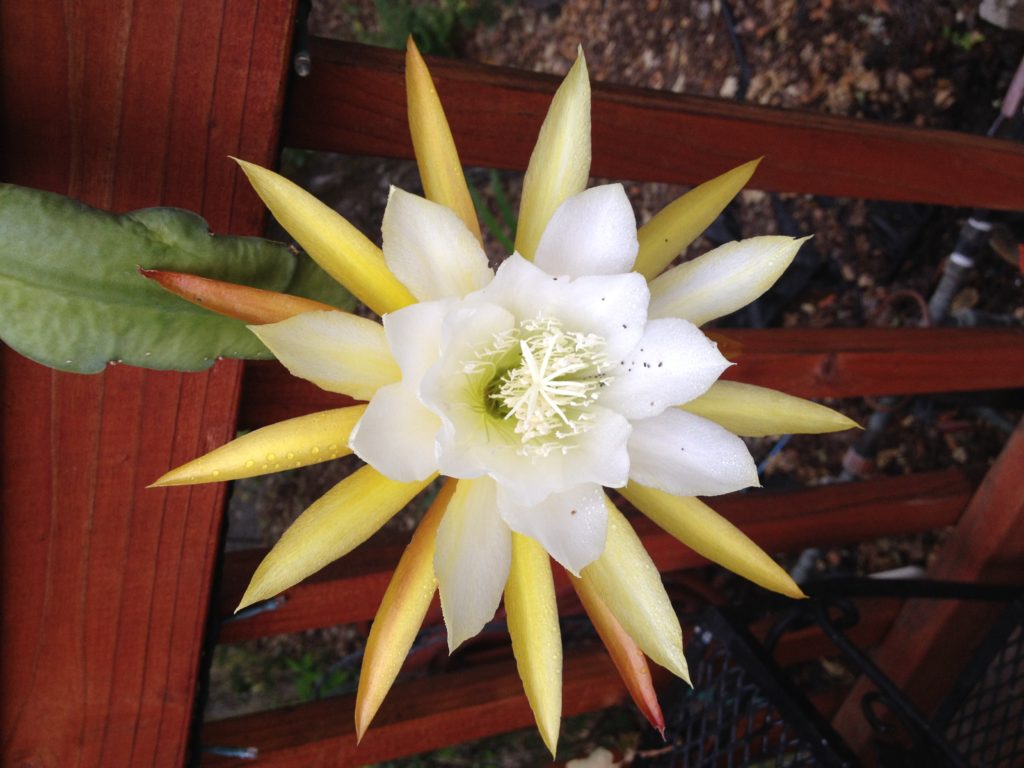 Imagine walking out to the deck one morning and seeing this flower on a cactus!
We've had that plant for at least five years. It had never bloomed before and I didn't even realize it could or would. We have had four blooms over the last two weeks, each coming one at a time. The flower pods would show up, opening into blossom, and each one would last three to five days. What a glorious experience! It doesn't look like there will be any more blossoms, but I'm willing to be surprised.
Will this ever happen again? Was it something that occurs as a fluke, was it a miracle, or does that cactus bloom in five to seven year increments? Right now it doesn't matter what the answer is, but it would be awesome if it happens again. And it would be great if I didn't have to wait for another five plus years to see this bit of magic take place.
Do you have occurrences in your life that you weren't expecting and when they landed in front of you they made a huge difference in possibilities, in planning and in your hoped for outcome?
Watching these amazingly beautiful flowers magically blossom allowed me to reflect that there are similarities to allowing magic and miracles to happen in life.
I decided that I was going to address projects and dreams like watching this cactus bloom — a state of being in wonderment and of being willing to be in that place of anticipation of what can occur. I've consistently been in awe of what life brings, but sometimes I need to be reminded to allow — to get out of my own way and just be ready for what can show up.
And that is what has transpired in the last week! I'm so close to having my whiteboard animation video of the Daily Clean Your House Flow ready to show you!  I have had the most amazing team helping me create the project. And with the extra juice and support that has just showed up, I'm experiencing another surge of excitement and anticipation. Life and surprise flowers are full of magic. Enjoy!
Water and Energy – It's all the same!

The water is a-flowing! Well, we were wishing for rain – and we got it!
I knew it was going to be a big storm and I prepped for it. One of the big chores was to fill sandbags and place them in strategic locations with the hope that my garden paths didn't get totally rutted out as the water came down the hillside.
Now you know that I consistently talk about balancing the energy in our bodies so the pathways are open and flowing. When we accomplish this, it's all about correcting the movement of the energy so the rivers are flowing easily. When we do our daily energy balancing, we are literally re-patterning and reprograming our energy system so our bodies are ready for what we're going to ask them to do and better prepared for whatever might come at them.
In this particular instance, my goal was to do the very same thing – use the sandbags to help the flow of water go where I wanted it to go so the garden paths wouldn't be drastically impacted. Well, best laid plans – it sort of worked! The rain came down so hard at times during the night that I fully expected the garden to be full of new rivers gouged out by the downpour. My paths were definitely not perfect this morning, but they could have been a whole lot worse. My work to correct the impact is going to be a lot less than it might have been. I'll need a load of gravel but it should be easy to take care of the project.
Moral of the story – be prepared! Take care of yourself, whether it be your body or your property, and you'll have fewer big projects that get created. The rest of the lesson – do your energy balancing before you ask your body to do any activity. Because I did mine before filling the sandbags and moving them around, my body didn't go into reaction. And because I did my Daily Clean Your House Flow this morning, I was okay to be out there shoveling gravel and getting the pools of water to let go and flow.
My next suggestion is to stay dry and warm! Wishing you a healthy and happy holiday season!!