How to make CHANGE easier
Balance your energy and be in connection with Change
No matter what's happening in your world, it's all about the change that is taking place. And that is what life IS. Every moment of your day is a transition from what was before to what it is becoming.
Today, I want to share some easy acupressure tips to help you better manage change in your life, AND introduce you to my amazing new Labyrinth, which also supports change.
Whether you use the word change, transition, transformation, transfiguration, or shift, the meaning is "an alteration or modification; the substitution of one thing for another."
I, for one, have not always stepped into change easily. That is one of the primary reasons I appreciate my daily energy balancing using self-help acupressure and Jin Shin Jyutsu. I want to be in a state and position where I can move through my days easily and calmly. And energy balancing IS all about creating the space in which grounding, centering, calming, and ease want to exist.
How are YOU with change?
How do you handle change? That is THE big question!Your body has energy systems, and energy MUST change. If energy becomes and stays stuck, it will become stagnant. And stagnant energy will affect your physical, mental, emotional, and spiritual states. It's the stuck energy that can create "health problems."
By the way, instead of health problems, I prefer using the phrase "health projects" because projects have a beginning and an end and are much more fun to work with. ~Deborah Myers
Move Your Body's Energy
So, here is the key. Move your body's energy by placing your fingertips on energy balance points to move the energy from one spot to another. Your body will respond by "letting go" of anything in the way of, so that you are:
being balanced
feeling ease and calm
being healthy and pain-free
having vitality
being productive
having focus and clarity
balancing emotions
improving the performance of anything you want to do better
You name what you want to improve, and you can create the space to help it happen. The following energy balancing tips are a great place to start.
ENERGY TIP: To release the tension around "old patterns" and help change them, these will also help let go of clenching jaw or teeth and "holding" your breath.
Right hand – cup sternum directly below clavicle (collar bone)
*Left hand – hold fingertips in a vertical pattern below the naval
To eliminate the "need" to effort and to create a new pattern – use this as a trigger point to create the new pattern
* Hold the outside of both knees using your fingertips
To release the "accumulation" of the old pattern and "consequences of holding on to the old pattern"
* Cross arms holding the outside edge of your shoulder blades
Done daily, self-help acupressure can help bring about transition and transformation by unblocking and balancing your energy, so you can work with change.
A Labyrinth for Change
Even when going through a significant change, like moving from your home of many years, you can help make it easier and calmer. That's what I'm in the midst of, and though it's tough at times, I'm mostly staying in a place of hope, faith, and trust that gives me the space to allow and surrender to what the universe has to bring.
Then along comes my friend Lea Goode-Harris to add some magic to my garden with a new labyrinth! Now, one of my favorite places to be, this labyrinth is helping to make a difference.
A labyrinth is a circular curving path that leads to a center. When you walk the path to the center and back, it is known to "provide a path to practice change."
I've always dreamed of having a labyrinth in my garden. Lea is a master labyrinth designer and we mulled over ideas for over six years. The idea of a plan became a "big project" that would've taken a lot of time, energy, and funds to make it happen. So, I put the project on the back burner.
A few weeks ago, Lea said, "It's time for you, your garden, and your property to have that labyrinth. Let's do it and create a simple and small version of what we had planned so you and your home can step into your next chapters."
We did just that!
And on one Saturday morning, my garden labyrinth was born! It went faster with manual help from Octavio, my garden and landscape assistant.
If you've been with me for a while, you'll know that I have loved creating my garden as an oasis. And now, the labyrinth is another way to enjoy the space. And whenever my home changes ownership, the new residents will have another beautiful way to enjoy the garden and embrace their own change.
The Joy of Walking a Labyrinth
If you have ever walked a labyrinth – you know how inspirational it can be. It's a beautiful way to experience grounding, centering, balancing, and joy. As Lea explains, "They are instrumental in providing a path to practice change."
"Labyrinths are symbols of hope, wonder, and self-discovery. They are a perfect place to plant seeds for the future."  ~Lea Goode-Harris
I have walked my labyrinth several times daily over the last several weeks. I did so with deep thought, prayer, and willingness to accept the challenges and changes the universe and the divine are bringing my way.
As a result, I found it easier to deal with the craziness thrown at me with what could have become a major technical fiasco for my business. After a Zoom account melt down, it's taken a lot of discussions and strategizing with Zoom, and with fantastic customer service, it appears it's all working out. A change to move forward.
I also know that the magic of this labyrinth is bringing the space to receive the new owners who will fall in love with my home. The day after Lea and I created it, over 13 couples/families showed up at an open house in two hours. The flow of energy is bringing the new family here soon.
To read more about labyrinths and see what my friend, Lea Goode-Harris, has accomplished in her world, check out her website at https://www.creativelabyrinths.com. Be ready to step into the world of labyrinth magic!
How about YOU?

Do you have ways that help you magically move through life? Help your body and overall wellness with self-help acupressure, and incorporate experiences like labyrinth walking, or other tools. Change is inevitable.
Living in your body with reduced stress, increased mindfulness, and feeling better about yourself will help you transition through whatever change is happening in your life. Change IS happening all the time – so make it easier!
Whether it's change with your physical body, personal life, relationships, or business – change doesn't have to be tough.  Just be aware that you can ease your way through it.
Get more insights and help to manage change >> Change and Resistance.
Corona Virus Prevention Recommendations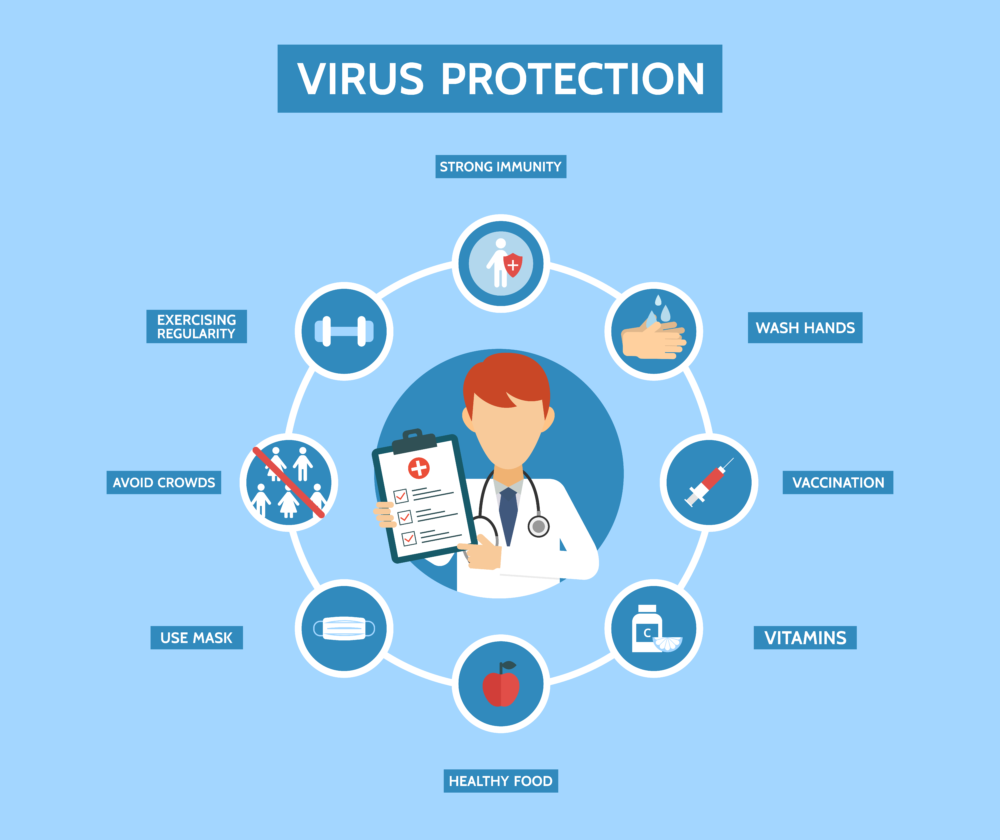 This thing called the coronavirus is taking many folks to a worrisome "what is next?" place. Here's what I want to suggest to you!
Utilize easy ways to boost your immune system so you can consistently stay on top of this and potentially prevent infection or at least minimize the severity. In essence, it's all about immune resilience!
What follows are some prevention strategies. Please let me know if you have any questions!
The top of MY list to boost immune resilience is stress reduction.
Why? When the body is experiencing stress and holding onto it, the immune system will get affected. It's a natural reaction.
How on earth are we supposed to reduce stress in the midst of all of this craziness? We're questioning what we're supposed to do. How can we best take care of ourselves and others and sort out misinformation? And how can we best NOT go into a place of fear that creates MORE stress?
Reduce stress by doing the Daily Clean Your House Flow!
This 9-step self-help acupressure flow (it takes anywhere from 5 to 20 minutes to do) is super easy to learn and get around to doing because the benefits are noticeable! Your breath will expand. And you will experience that relaxing feeling of "all is good."
And, please note this flow connects with your immune, endocrine, and adrenal systems to add extra support and give them a boost.
Many people say that the Daily Clean Your House Flow is a built-in meditation practice — true even for folks who say, "I can't meditate, my body won't do that." You can experience a feeling of calm without trying to make it happen. And you'll replenish your body at the same time!
Click here to get the printed version of the Daily Clean Your House Flow AND extra energy tips for expanding breath, releasing anxiety, increasing clarity and focus, and relieving pain and discomfort. All of that, by the way, is all about reducing stress!
Share this information
Want to share this with friends and family members? Send them to my website at www.deborahmyerswellness.com and have them click on the button – "Learn the Daily Flow! Get Focused Now!" And they'll receive a copy of this exclusive Insider's Guide.
And for a super quick and easy boost for immune and breath:
Right Hand – cup right shoulder with fingers at the top inside corner of the shoulder blade (near the neck); you're holding an energy balance point that connects to the immune system.
Left Hand – hold fingers on the left chest below the collarbone; you're holding an energy balance point that is all about lung breath and distributing that breath to every cell of your being.
Switch hands to do the other side.
More prevention strategies
1.    Take probiotics (and add fermented food to your diet)
2.    Reduce sugar and other sweeteners
3.    Avoid taking unnecessary antibiotics
4.    Exercise regularly – it supports cardio, respiratory and lymphatic health
5.    Get enough rest –restorative sleep allows your body to replenish the supportive systems in your body (immune, endocrine, and adrenal systems)
6.    Keep your body hydrated – make sure you're getting adequate fluid; maybe add coconut water to your regimen
7.    Keep inflammation down –
Consider adding a high-quality omega supplement (essential fatty acids).
Determine whether you are getting adequate electrolytes. You may need sodium, potassium, and magnesium as food and supplements to create electrolyte balance.
By the way, magnesium helps reduce inflammation, and it's available as an easy-to-use oil and oil spray).
8.    Have zinc lozenges available if you feel any cold-like symptoms beginning. Zinc can potentially reduce the severity of colds. But be careful. More than 150 mg/day may lead to zinc toxicity with side effects.
Preventative Actions
Here are the steps we're hearing a lot about and are super important to be thinking about consistently:
1.    Avoid touching your eyes, nose or mouth
Wash your hands frequently with soap and water. Use an alcohol-based hand sanitizer if soap and water are not available. Have some in your car and purse
After coming into contact with shared surfaces like doorknobs and car door handles, wash your hands for at least 20 seconds.
Cover your cough or sneeze (do so into your elbow)
Change your handshake to an elbow-bump
Most importantly, stay home when you are sick and seek medical attention if symptoms worsen.
Recommended Reading
I selected several articles that give tons of quality information to help us be better informed. The data will help us make intelligent choices that we can do to keep healthy. Each of us can be a partner with our bodies. We need to be consciously aware of what we can do to strengthen our immune systems!
The following article is by Dr. Shiroko Sokitch, a Certified Acupuncturist and Functional Medicine Doctor in Santa Rosa. Shiroko is a seeker of solutions and healing, and her words are indeed an amazing overview of how we can make a difference in our bodies. Her expansive knowledge of different healing methods have given her the reputation as an authority for patients with difficult, or impossible, conditions.
"How to Avoid Coronavirus, The Power of the Immune System"
The following article by Dr. Bridge Somine is FULL of great insights and suggestions. Dr. Somine is a naturopathic health care provider at Farmacopia. Visit the Santa Rosa Integrative Wellness Clinic, where they operate an apothecary (both onsite and online). Lily Mazzarella, the owner of Farmacopia and her staff consistently impress me. They are significant assets that bring wellness to our community both near and far.
"Coronavirus – Holistic Strategies for Building Immune Resilience"
https://www.farmacopia.net/blogs/articles/coronavirus-holistic-strategies-for-building-immune-resilience
Boost Your Wellness
And remember!! To boost your immune system – do the Daily Clean Your House Flow! It's also available as an animated video. I created it for kids, but adults love it just as much.  Let's all get and stay as energetically balanced and healthy as possible!!
Feel free to contact me if you have any questions!
For additional information about using zinc lozenges.
https://www.medicinenet.com/script/main/art.asp?articlekey=228691
Sleep Secrets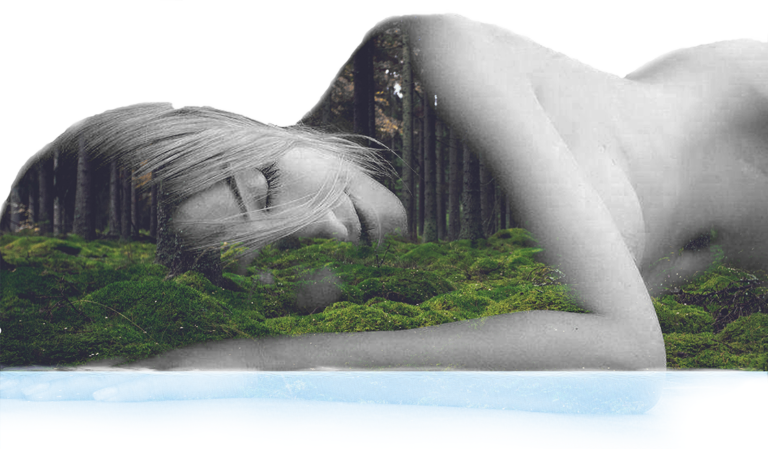 Sleep is a magical space that gives our bodies on all levels (physically, mentally, and emotionally) the opportunity to be stronger and healthier and to have more vitality. That all sounds great!  But when you can't seem to get to sleep or get back to sleep, what can you do?
Getting to Sleep
I pull my self-help acupressure tools out of my tool bag. One of the best is to:
Hold your fingertips on the base of your skull,


right fingertips on the right side and left on the left side.

Then start jumper cabling — gently cup each thumb and finger, one at a time, beginning with the thumb on one hand and then moving to the next hand.

Hold each for at least several good deep breaths.

 
And, if you're not asleep by then, start your jumper cables over. It's all about helping your body break the old energy pattern of "no sleep" and bringing on a new way of being.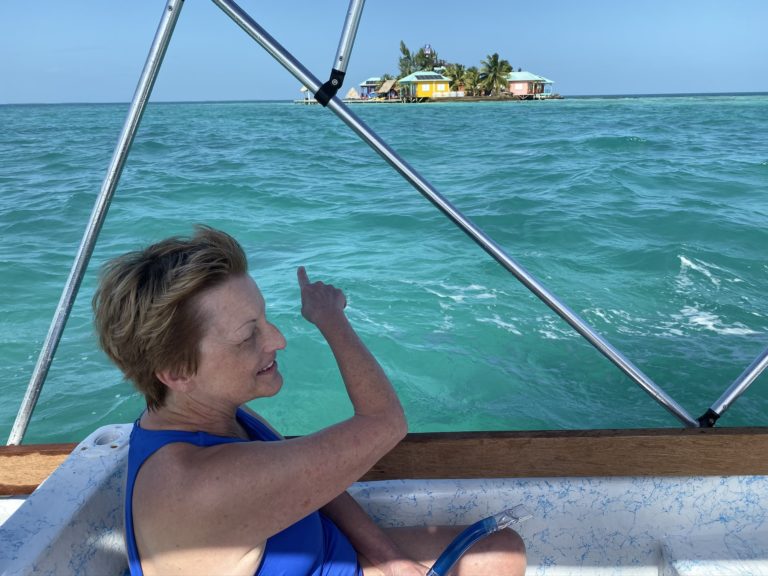 Also, you can bring a dynamic change to your environment by bringing in the movement of water. Now, I just came from the waters off Belize. I was sleeping like a baby each night! In fact, for someone who never naps, I found myself taking snoozes during the day. Granted, I was on vacation, but this girl never takes naps. For me, water is the key — being around it and being in it.
Water is Nature's Sleep Aide
The activity of swimming and snorkeling and hearing the surf while walking on the beach helps the whole body let go. Besides, floating down a river through caves and touring an ancient Mayan cave brought lots of adventure.
And holding the base of the skull and then doing your jumper cables brings your body immediately to that place of ease and openness. It connects with the "rivers of energy" that move vertically and diagonally through your body. When you hold your acupressure points, you are connecting with those meridians and channels that bring your body into balance.
For those of us who live near the ocean or the sea or a river, we are hopefully taking time to enjoy the beautiful blue space that mother nature gives to us. The sound of the blue space brings happiness, and it's beneficial for the energy body to discover balance, harmony, and easy movement.
Bring Water to Your Sleep Routine
If you're not near the water or don't have enough opportunities to be there, bring water TO you. The sound of water moving in fountains, both outside and inside, can quickly help your mind let go, create space, and allow you to drift off as if you're walking along the beach. It truly has restorative effects.
Studies have found that people who (at least occasionally) walk along the coast or along rivers experience a "significantly longer night's sleep than those who don't create the time to do so."
The results may not be wholly surprising. The number of sleep aids on the market connected to the sea, such as CDs featuring ocean sounds, suggests possible links between the coast and conditions suitable for sleep.
Sleep, Blue Space, Green Space
"The Guardian" has some great articles about utilizing both blue spaces and green spaces for health and happiness.
https://www.theguardian.com/lifeandstyle/2019/nov/03/blue-space-living-near-water-good-secret-of-happiness?utm_source=WildQuest+Pod&utm_campaign=a2e0f4edaf-EMAIL_CAMPAIGN_2020_01_22_08_28&utm_medium=email&utm_term=0_cb128c7254-a2e0f4edaf-386103677
https://www.theguardian.com/uk-news/2015/sep/17/a-stroll-by-the-sea-will-help-you-sleep-longer-study-finds
The benefits of "blue space" — the sea and coastline, but also rivers, lakes, canals, waterfalls, even fountains – are less well publicised, yet the science has been consistent for at least a decade: being by water is good for body and mind.
Proximity to water – especially the sea – is associated with many positive measures of physical and mental wellbeing, from higher levels of vitamin D to better social relations. "Many of the processes are exactly the same as with green space – with some added benefits," says Dr. Mathew White, a senior lecturer at the University of Exeter and an environmental psychologist with BlueHealth, a programme researching the health and wellbeing benefits of blue space across 18 (mostly European) countries.
Even a fountain may do. A 2010 study (of which White was lead author) found that images of built environments containing water were generally rated just as positively as those of only green space; researchers suggested that the associated sound scape and the quality of light on water might be enough to have a restorative effect.
Lessons Learned
Both groups reported they felt happier, calmer, more alert, and slept better and longer after their walks.
But Ratcliffe, who herself has happy memories of childhood seaside walks and cycle rides at Aldeburgh in Suffolk, found that coastal walkers experienced a "significantly" longer night's sleep than the inland group.
The results may not be wholly surprising. The number of sleep aids on the market connected to the sea, such as CDs featuring ocean sounds, suggests possible links between the coast and conditions suitable for sleep.
Self-Care Workshops
Build a Sustainable Wellness Practice
2020 Wellness Workshops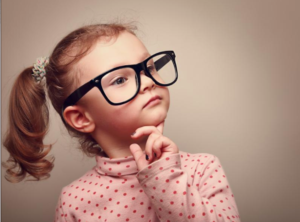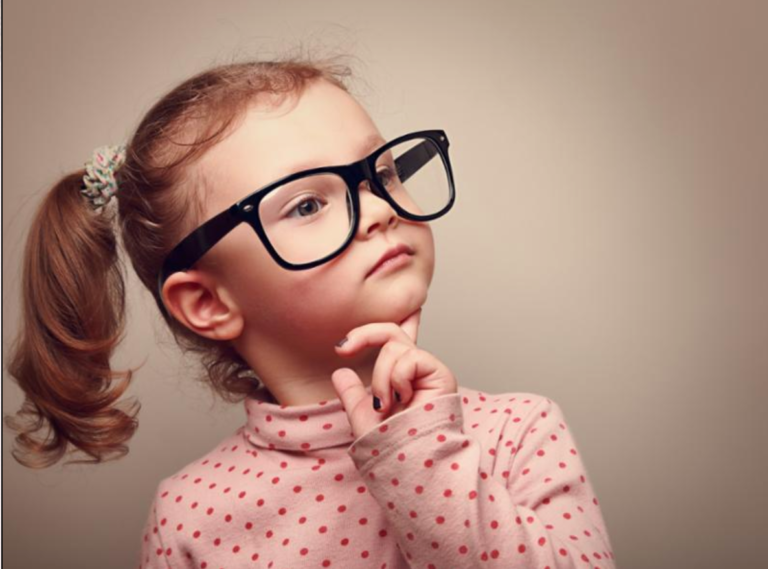 Kick off the year with a Twenty-Twenty Vision Workshop
You'll increase your productivity and focus
Gain momentum
Discard obstacles in your way
Use the power of attraction to get more of what you want in your life
Reduce your anxiety and stress levels
And discover how to enjoy harmony and balance
Wednesday, February 26, 6:30 PM to 8:30 PM at coLAB
Tuition is $69 and includes your choice of one of my books:Easy Self-help Acupressure for Grown-ups orEasy Self-help Acupressure for kids and parents
The workshop will be held in Santa Rosa at coLAB, 427 Mendocino Ave., 95401
To register, go to the registration page or call me At 707-546-5692 to register.
Download a 2020 Wellness Workshop 2020 Vision flyer and share it with people you love.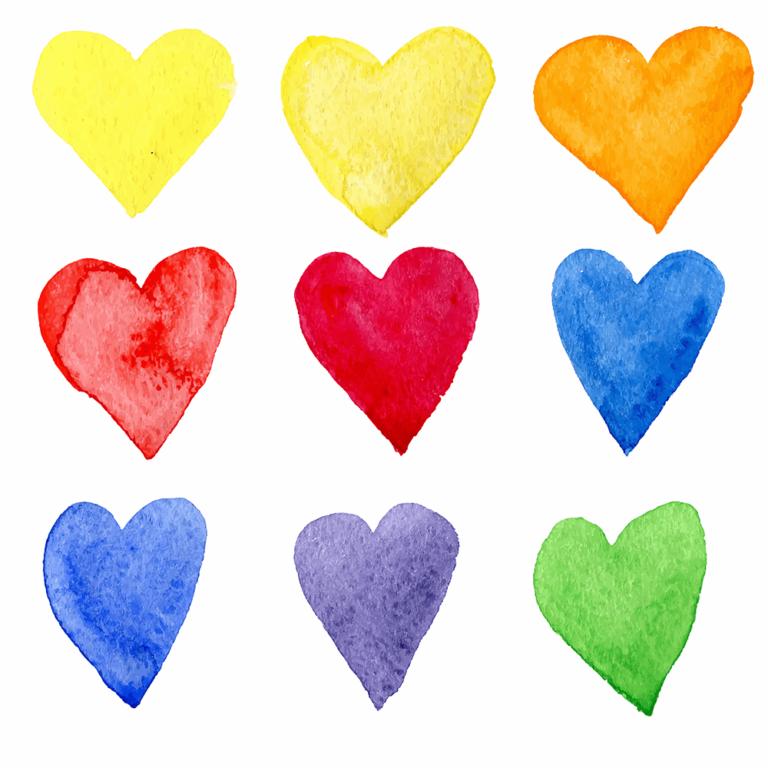 Workshops are great Valentine's gifts and I have gift certificates available.
Level One Wellness Workshop

Put the power of wellness into your hands
When you want to go deeper into the benefits and practices of easy self-help acupressure, sign up for the next Level One Workshop. A perfect way for you to see and learn hands-on. A Comprehensive Workbook comes with  our registration.
Nine hours over three Thursdays evenings in March will set you up With the tools you need for a sustainable wellness practice.
3 Thursdays: March 12, 19, 26 6:00 pm to 9:00 pm at coLAB            
Early Bird: $399.00 Tuition: $469.00 Review: $379.00
CEU'S available
To register online: http://bit.ly/DMWone20 or call me at 707.546.5692
Download the 2020 Wellness Workshop Level One Flyer V7 and share with your friends
Stress-Proof Your Kid
Stress-Proof Your Kid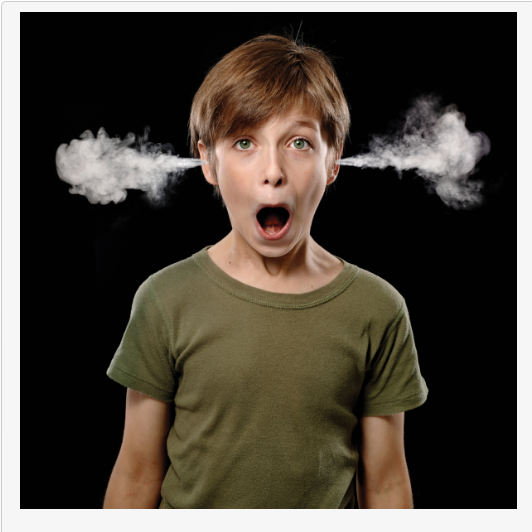 Before the holidays begin and family gatherings, this is the perfect time to lessen the pressure building up in your kids.
My pre-Thanksgiving treat for kids, parents, and all kinds of families is a free 45-minute webinar. I'll share 3 prime ways to "Stress-Proof Your Kids."
All you have to do is sign-up for an invitation (and join my community).
Free Live Webinar
The live webinar is scheduled for November 20 at 7:00 pm PDT. You can take part in the webinar using a computer, smartphone, tablet, or landline. I promise to leave time for Q&A. Those who register will also get a link to the recording.
Download a Flyer
Stress-Proof-QR-Code is a flyer that will provide you with an easy way to get to the registration page where you can get all the details for the event. This flyer includes a scannable QR-Code.
To use the QR-Code, hover your smartphone camera over the code
Your smart device will ask if you want to open the page in a browser window.
You don't even need to print the flyer, you can hover your phone in front of your computer screen.
And, if you want to share the flyer, please feel free. There will be folks joining us from around the country.
If QR-Codes aren't your cup of tea, click here to get to the registration page.
Have a Happier Holiday Season with your Stress-Proof Kid
Did I mention, this is a free event. You'll have a happier holiday when you learn how to "Stress-Proof Your Kids."
Invite someone you love and share the good stuff.
Ah(choo) Spring!
Are you sick and tired of the symptoms of allergies?
Feeling any of these symptoms:
sinus congestion
sneezing
headaches
itchy watery eyes
itchy throat
a stuffy or runny nose
If you are constantly dealing with any or all of those miserable symptoms, you are most likely noticing a loss of productivity. These symptoms impact sleep and vitality in a big way. Spring grasses, weeds, and tree pollen (allergens) can bring on those pesky discomforts. If you are like me, you don't want to hide inside. You want to enjoy what Mother Nature has created for you. 
3 easy ways to reduce the misery of seasonal allergies
Follow along and learn how to reduce reactivity to the pollen floating around outside.
Use acupressure to relieve allergy symptoms
Jasmine came for a Jin Shin Jyutsu session feeling uncomfortable and lousy. Swollen, weepy eyes. Her head hurt. Jasmine had intense sinus congestion.  She had been doing all the right things to boost her immune system: lots of self-help acupressure flows and drinking lots of water. It seemed like an uphill battle and she was on the losing side. She left our 90-minute session in comfort and ease. She could breathe deeply. Her face was no longer puffy, and her cheekbones reappeared.
Why did Jin Shin relieve Jasmine's allergies?
Our bodies are made of energy. Energy needs to flow. Conditions, illnesses, and injuries are evidence of blocked energy. Acupressure helps energy flow. It allows the body to let go of symptoms and heal.
Now, when Jasmine does her daily self-help acupressure, she will notice the benefits more readily. And everything else she does for herself will help her body be happier, healthier and more comfortable.
Hydration!
 

Drink lots of water!

Allergies have a tendency to dry out our systems. It's important to hydrate your body. Avoiding dehydration will boost your immune system and help maintain normal histamine levels. Read more about it in this article from mytapscore.com, http://bit.ly/2JtBbuM

Lubricate your body adequately with good fluids, including electrolytes, and all layers and levels of your body will notice the difference. Your physical, mental, emotional, and energetic levels will all cooperate with each other and bring health.
Eat anti-inflammatory foods
Beat seasonal allergies the natural way by adding anti-inflammatory foods to your grocery list. Pineapple, which contains the enzyme known as bromelain, fish oil, and fresh ginger are just a few that will reduce allergic reactions.
To read more about seasonal allergies go to https://www.healthline.com/health/allergies/seasonal-allergies
Got Questions about Allergies?
Leave a comment below or contact me directly.
Wishing you a beautiful and enjoyable spring without the misery of allergies!
Getting Your Breath Back with Easy Self-Help Acupressure
Life can throw us curves of all sorts! We don't plan on those, and we don't necessarily see them coming our way. One such event was the October 2017 fires. And no matter how YOU were individually impacted, the experience most likely affected your breath, your emotions, your sense of well-being, and maybe your physical health.
Our Bodies Remember Trauma
As we get closer to the one-year anniversary of that terrible time for Sonoma County and Napa County, your body may be experiencing memories of distress. Also, it hasn't helped that we've had other fires raging north of us.
People are using phrases like, "I'm waiting with baited breath" and "I'm wondering how much more I can take." Some folks realize that they're not processing information with ease, similar to what they were experiencing one year ago after the fires. And many are trying to figure out what they need to do to regain their vitality and productivity. Fatigue is running rampant because sleep isn't restful and rejuvenating.
None of those symptoms are unusual after trauma and chaos. And when we re-experience the memories of the traumatic event, our bodies get even more stuck in the patterns of the symptoms.
Reduce the Impact of Trauma
We can help our bodies let go of the symptoms and the tendency to hold onto those patterns. By balancing our energy, we can create new patterns of balance and ease that our bodies will see as more desirable.
Self-help acupressure is a natural, effortless way to remind your body how to be in breath, how to let go of stress and anxiety, and how not to take on stress. You can relieve discomfort and pain, balance your emotions, boost wellness, and improve performance in your daily activities.
Daily Practice
A daily practice of balancing your energy allows you to become a partner with your body. Rediscover your breath, boost your immune system, improve your focus and clarity, increase your vitality, let go of overwhelming thoughts and handle your feelings. You will find that your body feels healthy and full of life when you get your breath and energy back.
Here are a few energy tips that will help you reach health and vitality: To open the breath and calm the whole system:
▪ Hold thumbs with opposite hands
▪ Hold index fingers with opposite hands
▪ Fold arms across chest and hold opposite upper arms
To relieve respiratory distress, such as holding breath or coughing:
▪ Hold the right base of the rib cage with right fingers
▪ Hold right chest below clavicle with left fingers
▪ Switch and hold opposite sides
To release jaw, mouth or throat tension, such as clenching or holding breath:
▪ Cup sternum directly below clavicle with the right hand
▪ Place left fingertips in a vertical pattern below the navel
I hope that you make use of these suggestions! to get your breath back. They can really make a difference!
Sonoma Strong
And to learn even more, join me at the Sonoma Strong Healing Fair on Saturday, September 29th at the Veteran's Building in Santa Rosa. I'll be presenting at 11:30, offering more suggestions on how to get your breath back.
I'll also be teaching in the Kids' Area at 1:00 and 3:00. I look forward to seeing you there! In the meantime, wishing you ease.
April is Stress Awareness Month
Isn't it crazy that we actually have a "National Stress Awareness Month"? Guess that shows a lot of people are dealing with some sort of stress in their worlds.
What is stress?
How do we best define it when it is so different for everyone? What can we do to reduce the effects of it so our bodies don't go into reaction? And what can we do to actually have a sense of control so stress doesn't seem to be running the show?
I'll give you some historical background about how stress came to be recognized as a "condition" in our country. Then, I'll share some easy-to-use self-help acupressure energy tips for changing how we can transform stress from a negative to positive. Transforming stress is a bit different from how Western medicine suggests we can manage it!  And, when we get to that place of management, we truly are partners with our bodies.
Stress Awareness Month
It has been held every April since 1992. Sponsored by The Health Resource Network (HRN), a non-profit health education organization, Stress Awareness Month is a national, cooperative effort to:
inform people about the dangers of stress

successful coping strategies

harmful misconceptions about stress that are prevalent in our society.
Medical Definition of Stress
In a medical or biological context, stress is a physical, mental or emotional factor that causes bodily or mental tension. Stresses can be external (from the environment, psychological, or social situations) or internal (illness or from a medical procedure). Stress can initiate the "fight or flight" response.
The state of mental or emotional strain or tension from adverse or very demanding circumstances can be so recognizable that others notice. We even hear comments like "he's obviously under a lot of stress" and "she really needs to figure out how to manage her stress."
Stress can cause or influence the course of many medical conditions. These include psychological conditions such as depression and anxiety.  Medical problems can encompass poor healing, high blood pressure, headaches and migraines, irritable bowel syndrome, and many others. We now have "stress management" recognized as an effective treatment for many medical conditions.
To read more about stress and how the Western medical world defines it, go to
https://www.medicinenet.com/script/main/art.asp?articlekey=20104.
Transforming Stress
Articles that include tools for self-assessment, resources, and programs, can be found on the website for The American Institute of Stress. The organization is all about awareness, education, and collaboration.
Go to https://www.stress.org/what-is-stress/.
Stress as a Project
Personally, I like to look at "stress" as a "project that can be transformed." The term stress was coined by Hans Selye in 1936. He defined it as "the non-specific response of the body to any demand for change".  If we look at stress as "the rate of wear and tear on the body," it makes sense that increased stress can actually accelerate the aging process.
And who wants that? I don't know about you, but I'd rather walk around in a body that does not have major reactions to stressful situations. All of the experimental and clinical research confirms that the sense of having little or no control is always distressful, and that's what stress is all about.
Energy Tips to Manage and Transform Stress
Here are my self-help acupressure energy tips that you can use to manage stress. They will allow you to be a partner with your own body.  Because stress can take the breath away and cause us to wait with bated breath, follow along to learn how you can have full expansive breath. You'll be way ahead of stress and its ability to affect you.
To help let go of stress, open up breath, release tension and increase vitality:
1. Hold upper arms by folding arms across the chest
2. Right hand — cup sternum directly below the collarbone
     Left hand — hold fingers in a vertical pattern on your tummy
3. Right hand — hold the base of the right front ribcage
     Left hand — hold fingers on the right chest below the collarbone
4. Gently cup thumbs
More than an Ounce of Prevention
The Daily Clean Your House Flow helps you stay in balance and get in front of stress. Doing the  Daily Clean Your House Flow prepares your body for what you're going to ask it to do now and for what might come at it (even major stressful traumatic events). Do the Daily Clean Your House Flow at least once a day. It will create a strong foundation for you to be able to be the best partner you can be with your body. I have been doing it daily for more than 20 years, as have many of my clients, friends, and family. This one practice is the best antidote to stress and you can do it anywhere, anytime. The more you do it, the better you will feel.
Do your part to Make Stress Awareness Month Obsolete
Share this post about the Daily Clean Your House Flow with the people you care about through your social channels, like Facebook, Twitter, and LinkedIn. You'll be glad you did your part to lower the stress in the world.
Heart, Romance and Recover
Heart and romance
February is all about heart health, both emotional and physical.
Each year on February 14th, many people exchange cards, candy, gifts or flowers with their special "valentine." The day of romance we call Valentine's Day is named for a Christian martyr and dates back to the fifth century, but has origins in the Roman holiday Lupercalia. No matter the history, it is the day that gives many a BIG reason to recognize and celebrate those heart connections with loved ones in their lives.
AND you still have time to get that extra special gift for that special person in your life!
February is Heart Health Month
This is the month we're made more aware of how we can improve the health of our hearts so we can decrease the chances of heart disease.
Heart disease is the leading cause of death for both men and women in the United States. It is an equal opportunity killer which claims approximately 1 million lives annually. The good news? It is also one of the most preventable. Making heart-healthy choices, knowing your family health history and the risk factors for heart disease, having regular check-ups and working with your physician to manage your health are all integral aspects of saving lives from this often silent killer.
Read more about how to make a BIG difference in having a heart-healthy life.
https://www.theheartfoundation.org/heart-disease-facts/heart-awareness-month/
Giving Service from the Heart
Here's another "Heart Connection" — and it is doing something really big for the community.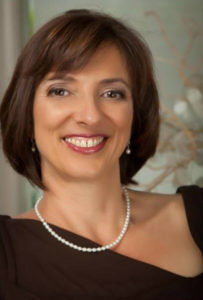 My dear friend and colleague, Dr. Shiroko Sokitch, director of Heart to Heart Medical Center in Santa Rosa, has created an amazing event that is FREE and available online to help you deal with physical and emotional challenges after a traumatic event, like a disaster, an accident or a death in the family.
This event is entirely at no cost and it will be yours to keep when you sign up for it. It's all about being able to heal no matter where you are or what is going in your life. Register to hear talks by healthcare experts February 12– 19.
The Disaster Recovery Online Summit
This event is here to help those who have endured the disasters we've recently experienced—fires, hurricanes, earthquakes, and others—to help them heal and overcome, physically and emotionally, the impacts of living through a disaster.
After a traumatic event, people begin to go back to their daily lives, but it doesn't mean they've completely healed. And, far too often, there are very few resources that address the emotional difficulties and latent health issues that such events can cause.
Health care experts will provide advice on helping children cope, anxiety, mindfulness, self-healing, mold toxicity, even disaster recovery itself.
Get complimentary access to these talks about traumatic recovery now
These 32 talks are yours FOREVER! Meaning, you'll gain access once they're unlocked on February 12, and retain it for whenever you need to address trauma for yourself, or anyone else.
No purchase required and no commitment necessary for you to participate.
My interview with Dr. Shiroko on Tuesday, February 13th at 6:00 pm
I'm honored to be participating in the Disaster Recovery Event! Dr. Shiroko will be interviewing me on Facebook Live Tuesday, February 13th at 6:00 pm (Pacific Time). Tune in to hear my suggestions for how we can make use of Easy Self-Help Acupressure to help deal with the stress and challenges of traumatic events. I'll give you energy tips that can make a big difference in the quality of life.
Go to Dr. Shiroko's Facebook Page.
Back in the Saddle
Back in the Saddle — at Last
Time has floated right on by me. I thought I would be back in the saddle about six-weeks post-op with rest and rehabilitation. I can't believe that it has been six months since my neck surgery. Life did indeed throw me a curve ball when surgery was the way to take care of the flare-ups and pain I was experiencing from the October 2015 car accident. When we get out of our way, it can be pretty amazing what can take place.
Surgery went smoothly, and so has my recovery. My surgeon is pleased with the results. My whole healthcare team is in full agreement that I am doing well. Flexibility and mobility are improving daily. Physical therapy can bring up discomfort as the muscle groups figure out new ways of engagement and movement. Doing my energy work before and after PT and my home exercises allow my body to do more with less reaction. So that is helping the healing process. I'm also discovering how doing Jin Shin Jyutsu and physical therapy can bring back a voice. (Yep — lost my voice for a while.)
Learn more about the procedure: Anterior cervical discectomy and fusion and also here.
The Big Surprise
What took me by surprise was how long it took me to regain clarity and focus. I had full belief and expectation that by the sixth week after surgery I would be getting to my extensive list of writing projects, office clean up and organizing projects. Well, dream on! At this point, I'm still in the space of "getting it together." Clarity is back, but I'm finding that my body is asking for more rest and downtime. At first, I thought I was experiencing a loss of motivation which was freaking me out! I realized that I need to look at my calendar and avoid teaching multiple classes and presentations in a row. I'm listening to the messages from my body. I'm not packing as much into my days. Go figure! I'm spending lots of time each day doing my energy work, along with physical therapy and voice exercises.
Autumn is Upon Us
This is one of the hardest realizations I had over the last few months: I couldn't do all my gardening and yard work that I typically pack into spring, summer, and fall.  Thank goodness I have had great help, but for those of us who love getting dirty in our gardens, it's not quite the same. I'm harvesting my basil and tomatoes and enjoying the dahlias.  And, of course, I love these autumn days that are pleasantly warm and have gentle cooling breezes.
What's Next
I've learned so much about healing from major surgery, being patient, and respecting my body's timeline. Stay tuned for my insights as I share my journey of recovery.