Ah(choo) Spring!
Are you sick and tired of the symptoms of allergies?
Feeling any of these symptoms:
sinus congestion
sneezing
headaches
itchy watery eyes
itchy throat
a stuffy or runny nose
If you are constantly dealing with any or all of those miserable symptoms, you are most likely noticing a loss of productivity. These symptoms impact sleep and vitality in a big way. Spring grasses, weeds, and tree pollen (allergens) can bring on those pesky discomforts. If you are like me, you don't want to hide inside. You want to enjoy what Mother Nature has created for you. 
3 easy ways to reduce the misery of seasonal allergies
Follow along and learn how to reduce reactivity to the pollen floating around outside.
Use acupressure to relieve allergy symptoms
Jasmine came for a Jin Shin Jyutsu session feeling uncomfortable and lousy. Swollen, weepy eyes. Her head hurt. Jasmine had intense sinus congestion.  She had been doing all the right things to boost her immune system: lots of self-help acupressure flows and drinking lots of water. It seemed like an uphill battle and she was on the losing side. She left our 90-minute session in comfort and ease. She could breathe deeply. Her face was no longer puffy, and her cheekbones reappeared.
Why did Jin Shin relieve Jasmine's allergies?
Our bodies are made of energy. Energy needs to flow. Conditions, illnesses, and injuries are evidence of blocked energy. Acupressure helps energy flow. It allows the body to let go of symptoms and heal.
Now, when Jasmine does her daily self-help acupressure, she will notice the benefits more readily. And everything else she does for herself will help her body be happier, healthier and more comfortable.
Hydration!
 

Drink lots of water!

Allergies have a tendency to dry out our systems. It's important to hydrate your body. Avoiding dehydration will boost your immune system and help maintain normal histamine levels. Read more about it in this article from mytapscore.com, http://bit.ly/2JtBbuM

Lubricate your body adequately with good fluids, including electrolytes, and all layers and levels of your body will notice the difference. Your physical, mental, emotional, and energetic levels will all cooperate with each other and bring health.
Eat anti-inflammatory foods
Beat seasonal allergies the natural way by adding anti-inflammatory foods to your grocery list. Pineapple, which contains the enzyme known as bromelain, fish oil, and fresh ginger are just a few that will reduce allergic reactions.
To read more about seasonal allergies go to https://www.healthline.com/health/allergies/seasonal-allergies
Got Questions about Allergies?
Leave a comment below or contact me directly.
Wishing you a beautiful and enjoyable spring without the misery of allergies!
Allergies Getting the Best of You?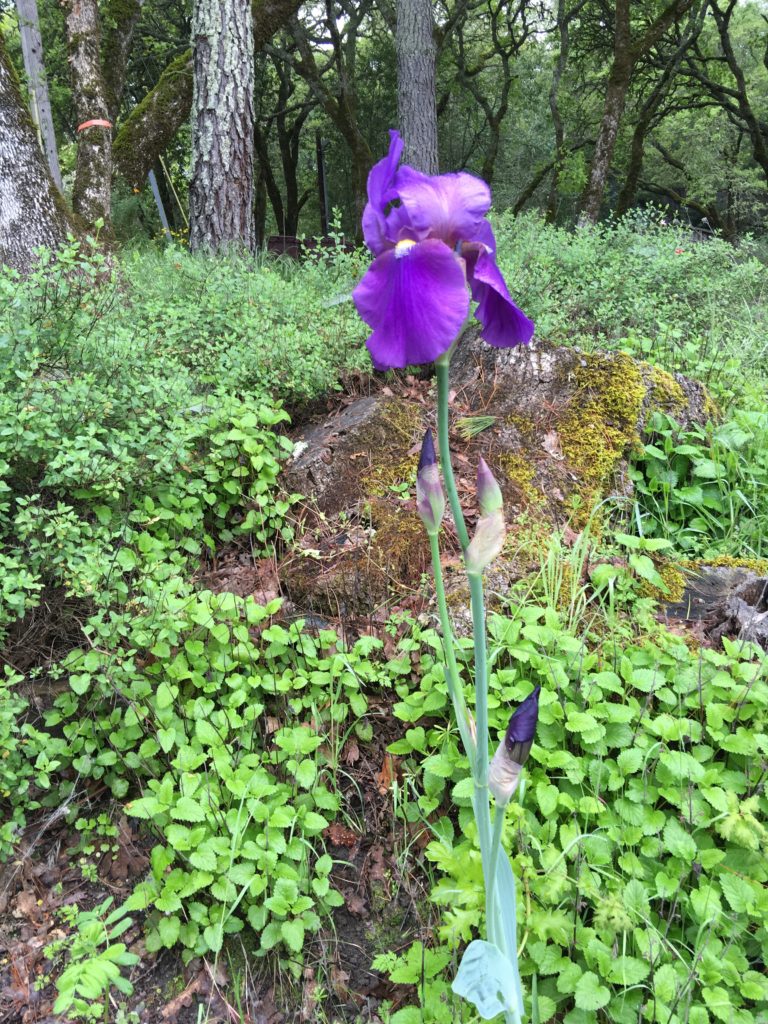 All of that rain followed by heat and here comes more rain! Then pollen is released! If you have allergies, this may be a recipe for suffering.
Is your body in reaction?
You can get on the other side of it by helping your head empty the build-up. And you can potentially do it without using over-the-counter drugs. Make use of your fingertips and do a few acupressure flows!
The reason that allergies can create so much havoc is because a suppressed or depleted immune system will allow your body to react more readily to the allergens that are all around you. Build up your immune system and you can increase the chances that your body can change its pattern and not react to the allergens.
Build a strong foundation to support balance and harmony by doing the Daily Clean Your House Flow.
Here is a sneak peek of my soon to be released Seasonal Allergy Relief: The Insider's Guide to Feeling Good Every Day. 
Help your head feel lighter and provide relief for tired eyes by following this simple tip:
Hold

 fingertips on the right side of your forehead 

with your left hand
Then, hold

 fingertips at left base of your skull with your 

right hand
Check back soon for how to get your copy of the Insider's Guide.
The Beauty of Spring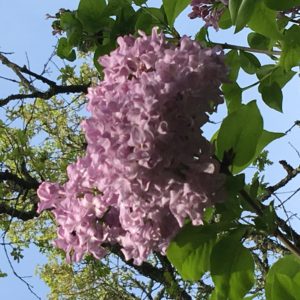 Spring is all about transformation. We see it all around us – the plants growing, the land changing all around us.
I love the beauty of spring colors, the emerald green of the grass and trees, the vibrant colors of the flowers and the glorious blue of the sky. I am thoroughly enjoying the scents that are permeating the air. It's amazing to be able to smell my lilacs, citrus and jasmine all at the same time.
Our bodies are also in the mode of change. Are you feeling the shift as a boost of vitality and a greater sense of awareness? Or are you experiencing tiredness and loss of energy? If the latter is the case, you may also be experiencing allergies. It's not unusual that they go hand in hand. But it doesn't have to be that way!
Discover how easy it is to walk around in a body that has balance and harmony and allows you to experience all the beauty of spring. Let go of blocked energy that is creating allergies, tiredness and loss of energy by doing your energy work! It's super easy to do the Daily Clean Your House Flow. See the nine-step self-help acupressure flow on the website and discover what difference you can make in how you feel and what you can do.