How to Reduce Stress and Have Your Joy
Did you know that stress can steal your joy? Let's change that picture!!
Joy is such a glorious experience. It's a feeling that can bring you to a place of gratitude for what you have and allow you to experience a sense of wonder and delight in the possibilities.
I'm all about joy, especially during the holidays. The spirit of the season and the colors, lights, and sparkle make me smile. I love holiday magic!
Stress takes away the magic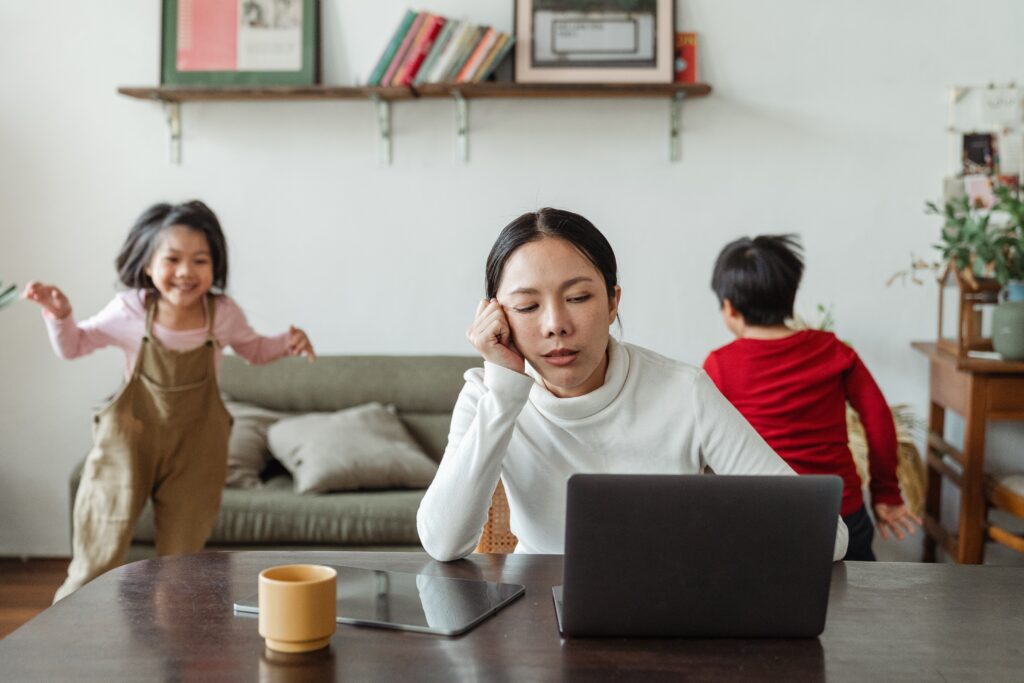 Then here comes stress, that thing that lives on the other side of the proverbial coin. And, right now, the stress level is exceptionally high because of the holidays, the pandemic, travel plans affected, civil unrest, decision fatigue, interrupted sleep patterns, loss of vitality, too much computer time, the list goes on and on.
Stress can take away your juice, affect the quality of your life, and cause you to lose your appreciation of life. In that realm, how on earth can we have great expectations and be positive?? So, it's no wonder that stress can affect your ability to communicate your feelings and thus influence your relationships. If it's tough to be positive, it will show up in how you are with anyone, whether in person or virtual, on Zoom, or on the phone.
So, maybe that's why it can be so tricky during the holidays to be with your loved ones, especially if you're amid a stressful period. Sad to say, most of us are experiencing high levels of stress. Much of that is because we're in a "not knowing state of being." Humans want to know and need to know what's around the corner. Most of us don't want to admit that we don't know! And yet we need to express ourselves.
You can choose to live a reactive or a proactive life
Are you in a place of wanting and maybe even needing to express some of your hidden emotions?? You are not alone!! Did you know that when you communicate your feelings, you will more easily let go of any stress you're carrying? And that you can even help prevent burnout??
The trick is to recognize you're feeling something and then acknowledge that you reacted to whatever was going on, whether it was a physical, mental, or emotional reaction. THAT is an awareness that allows you to be on a path of changing how you're feeling. And then the stress can deconstruct and transform and help you strip away what doesn't matter.
Changing the patterns of stress
Look at what is "wrong," what is stressful, and what you want to change. You're capable of making it through these times. Look at what you've already been through in all parts of your life, what you changed to make it to where you are, and then KNOW that you can do it again.
Change up negative self-talk. Once you've noticed that you're doing it, you'll recognize that you're uncomfortable with it. THAT is the moment you can address the talk and change it up.
When you're in that better place of positive self-talk, those around you will notice it too. You will see evidence that you can more easily express your feelings and not hold things in. So, speak and be true to yourself! Be positive, and it will be easier to have gratitude live within you. And you'll smile more often!
Recognize that change is just that. And if you're questioning your ability to change old ways, acknowledge that "you just don't know how to do the "new thing" yet. You just don't know yet how to do it differently from how you've done it before!! In that moment of realization, you are on the road to change.
Get support. We rarely recognize how important it is to bring another voice into the picture. Ask for "a listening ear." Maybe it's a friend or a colleague who will be your sounding board as you unload. That process lets go of the mind chatter so you can get on the other side of "the voices inside."
Get some movement happening. Exercise, walk, garden, whatever you do will trigger a positive feeling, feel emotionally stronger, and lower stress.
Create a daily practice that is super simple to accomplish. When it becomes a routine that you and your body discover is supportive and healing, you will FEEL stronger, healthier, more vital, and more prepared for whatever comes along.
Discover that rituals help your day begin with optimism and continue with joy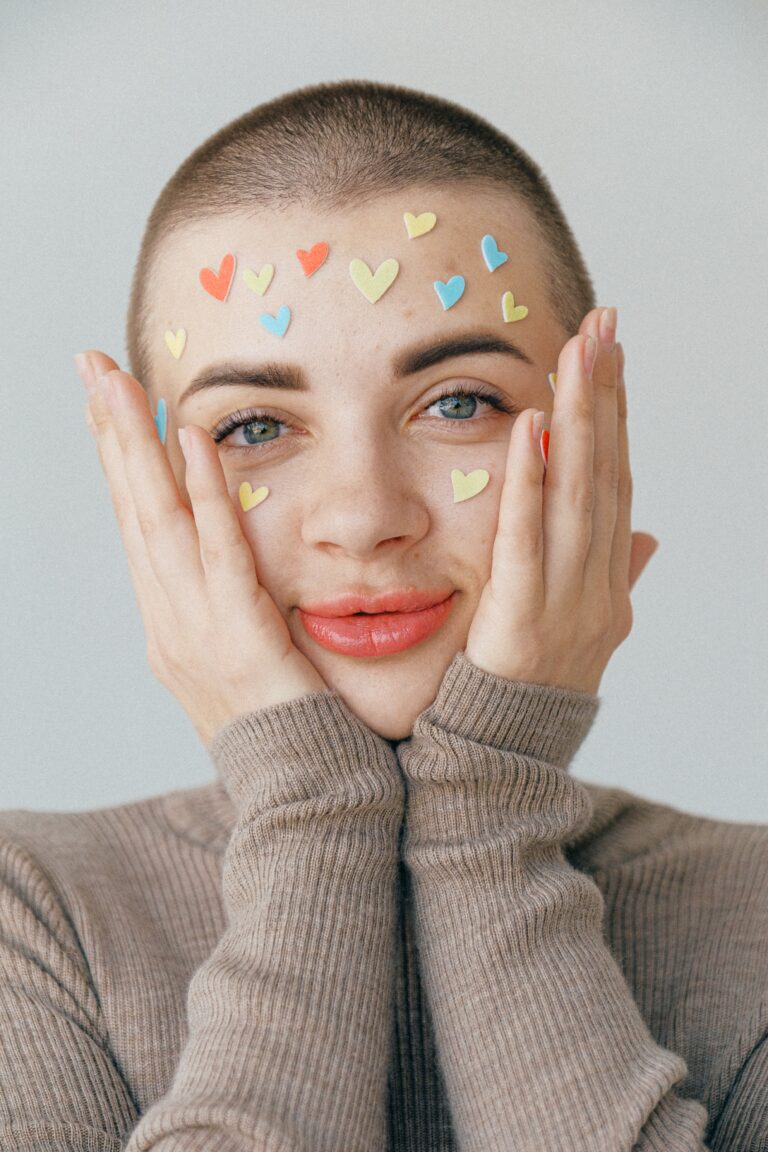 Have hope and faith that the changes you want in your body and life can happen! Embrace the possibility and relax with the process.
Balance emotions and habits, and you will discover how easy it is to be positive, be joyful, be proactive, and take control of your own well-being.
YOU are worth it!
Are you ready for a daily practice that is easy to accomplish??
Do the Daily Clean Your House Flow, a nine-step self-help acupressure flow that is super easy to do and takes less than ten minutes to complete. As a nine-year-old so succinctly told me, "It is the Daily Flow, so of course I do it every day! And I do it more than that!"
Keep your breath open. Feel the expansiveness of the inhale and the letting go during the exhale. Go to my website, click on the purple button "Learn the Daily Flow," and you'll get some energy tips that will expand your breath. Plan on doing them off and on throughout the day. There is no such thing as too much self-help!!
Give yourself lots of love! The first step of the Daily Flow is giving yourself a hug. It opens up breath, shows your body you are taking care of it, and it connects with heart health.
Throughout the day, manage your feelings so stress doesn't have room to hang out.
A super simple energy movement that allows you to express yourself.
Right hand—cup sternum directly below the collarbone
Left hand—hold your fingers on your tummy
By the way, I'm taking singing lessons, and I cup my sternum and hold my tummy a lot! It opens up my breath, softens my throat and vocal cords, drops my jaw, opens up my face muscles, and projects my voice. If I may say so myself—it's astonishing how far I have come with my singing! Mostly when I had lost my singing voice after surgery.
Read more about letting go of negativity and stress:
https://www.verywellmind.com/how-to-let-go-of-negativity-and-stress-3145006
And see what Psychology Today says about stress and joy:
https://www.psychologytoday.com/us/blog/anxiety-zen/201804/springing-more-joy-and-less-stress-30-day-guide
Keep Your Breath Moving!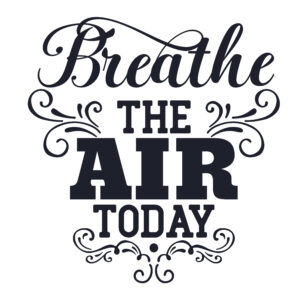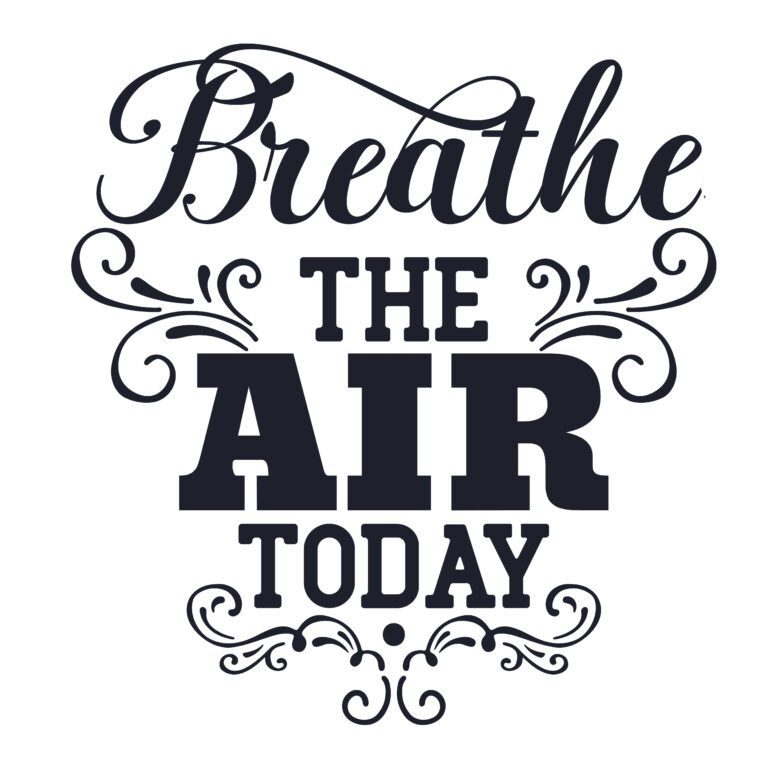 The fire season is here. The holidays are on their way. This has been one crazy year and I bet you have been holding your breath.
It's time to get your breath back!
You know those phrases we have a tendency to use after a crisis?
"It took my breath away." 
"Waiting with bated breath." 
"Waiting for the next shoe to drop."
Those phrases describe our bodies without enough breath. And, our bodies have a memory of "not having enough breath." After the traumatic experiences of the last year, it is easy to recognize that we need to revitalize our respiratory systems. With full breath, you will boost your immune systems, be more alert, and prepared for whatever comes your way.
$47 will secure your spot in the  90-minute workshop on October 6 at 6:30 pm PDT. What a deal!
After you register, you will receive an email with the details for joining the workshop.
Stay Fit and Healthy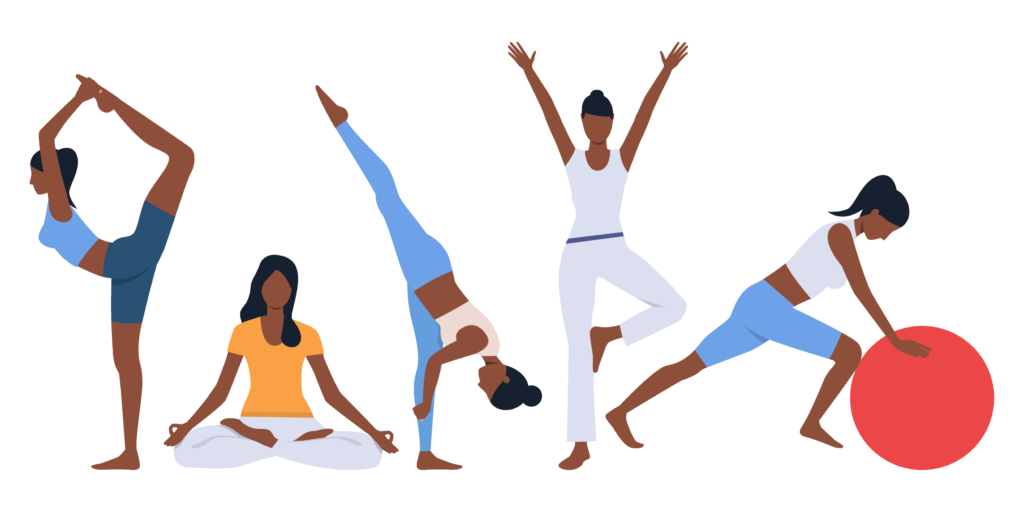 Stay fit and healthy while you are at home. Searching for an outstanding fitness class? Here are my recommendations:
BikerBarre Fit
BikerBarre Fit is located in Santa Rosa and offers virtual classes accessible anywhere you live. It is your one-stop-shop for strength, flexibility, and fun fitness. Someday soon, I'll be back there in-person. Until that happens, I love their live stream classes. Check it out!  And my daughter Nicole is an instructor.
Blue Door Yoga
Blue Door Yoga in Penngrove is an impressive yoga studio. The studio focuses on health, flexibility, and spirit and specializes in creating safe classes for all levels of yogis. They are offering a variety of online yoga classes. Be sure to check them out no matter where you live! My daughter, Nicole, is likewise an instructor at Blue Door!
Enjoying Mother Nature
Being in the outdoors can feed your soul. Whether you wander, hike, bike, ride horseback, garden, stroll in the sand at the beach, climb a mountain, or sit and listen to the birds singing, allow yourself time to soak up the environment. It's one of the best ways to discover breath, be in joy, and relax. Mother Nature will assist you to have a perfect meditation.
Energy Tips for Getting & Staying Calm
Breath is the key! When we have full expansive inhales, our breath feeds us. And those inhales allow us to have full purging exhales.
So much of what has been going on the last four-plus months can affect our breathing. Stress causes us to hold our breath, to wait with bated breath, expecting the next shoe to drop. When our bodies are dealing with stress, anxiety, frustration, sadness, or fear your nervous systems can be on edge and fired up. Heightened arousal = burnout, irritability, fatigue.
Super easy energy tips for ease and calm:
Hold fingertips on opposite upper arms and feel your breath (first step in the Daily Flow)
Hold right fingers on right base of skull and left fingers on outside of right wrist
Hold left fingers on left base of skull and right fingers on outside of left wrist
Cup right hand at sternum below collarbone and hold left fingers on tummy.
Hold right fingers on outside of right knee and left fingers on outside of left knee
Check out my Deborah Myers Wellness Facebook Page for videos of some energy tips while I give you a tour of my garden.
See the animated video of the Daily Clean Your House Flow, an Easy Self-Help Acupressure Flow that both kids and adults love and practice to create a foundation for health and wellbeing. Go to DeborahMyersWellness.com/covid19. It's available to watch and use at no charge.

Creation from your garden's bounty or from the farmer's market
Grilled Summer Vegetables
You'll need a good-sized grill pan coated with a bit of olive oil.
Coat chunks of onions, zucchini, green beans, garlic, peppers, and whatever else you have with oil. (I enjoy using large slices so everything stays firm).
Season with salt, pepper, and any seasoning that complements the other dishes you're serving. Then place them into the hot grill pan.
In a separate pan, have a single layer of mushrooms and dry grill (they'll stay firm and are easy to mix with other veggies).
When veggies have finished cooking and still firm, dump into a large bowl, incorporate sizable chunks of fresh tomatoes and basil. I also add basil salt that I made from last year's crop.
Stay fit and healthy
It is easy to do. Mind, body, spirit in harmony.
Relieve Stress and Anxiety Free Webinars
We're in a pickle. Many of us are at home. We are wondering how not to take on stress about life, about not knowing what is next, about health and the virus, about finances, about our kids, about what to do. Anxiety takes the breath away.
To get your breath back is all about showing your body how to remember the deep breathing that is possible. Self-help acupressure can do that!
I want to show you super easy self-help acupressure to breathe, to bring calm, to relieve stress, to get better rest and sleep, and to relieve discomfort and pain.
How many of you are having trouble getting to sleep or waking up in the middle of the night and getting back to sleep?? Let's change that!
I am offering two online classes next week. Pick the one that works best for you.
Click on the video link and watch what we will cover in the webinar.
Relieve Anxiety and Stress — Free Online Class March 23, at 7:00 p.m
Join me next week on Monday evening the 23rd at 7:00 p.m. to discover easy-to-learn and easy-to-remember ways to get ahead of anxiety and stress. Register here for the free class. And, if you can't attend the live class, you'll be able to receive the recording.
Relieve Anxiety and Stress — Free Online Class March 25, at 7:00 p.m
Join me next week on Wednesday evening the 25th at 7:00 p.m. to discover easy-to-learn and easy-to-remember ways to get ahead of anxiety and stress. Register here for the free class. And, if you can't attend the live class, you'll be able to receive the recording.
Announcing Acupressure Sessions on Zoom
I'm offering sessions on Zoom
Whether you're an existing client or a new one, let me know, and we'll get you scheduled. I've done many such sessions in the past. I've just never offered it as an on-going option, but I've been getting calls from scheduled clients requesting that their private individual session be a zoom call. This crazy "shelter in place" is necessary, and many of us recognize that our bodies must receive a way to bring balance and harmony.
Zoom sessions
A 90-minute session is $150.00
A 45-minute session is $85.00
A series of six 90-minute sessions (prepaid) is $810.00. (comes to $135 per visit)
A series of six 45-minute sessions (prepaid) is $450.00 (comes to $75 per visit)
What you will receive during your Zoom session
If you're a new client, I'll get your history, and I'll give you a description of your body as an energy system and how I make use of acupressure and Jin Shin Jyutsu to bring balance to the body.
I will teach you self-help acupressure to help your body let go of the condition/project.
Remote healing at the same time you're doing self-help.
For current clients:
A check-in
Remote healing
Self-help acupressure suggestions
Combination of remote and self-help direction
Ways to Make Your Body Happy & Healthy
Of significant importance in strengthening our immune systems is helping our bodies NOT feel stressed. Let's face it—we ARE in a world of stress. The trick is to help our bodies not take it on and then hold on to it.
Your body will be happier if you're happier—to get outside and get lots of fresh air! That will help your whole body feel better. AND do things that bring smiles and laughter!
Your body will have a harder time being happy and not taking on stress if it isn't experiencing energetic balance. Bring on balance and harmony by smiling and laughing. Reprogram and re-pattern your body with self-help acupressure. Give it new habits, and it won't have a choice – it will want new ways of being in balance and harmony. And your body will be happier.
Doing the Daily Clean Your House Flow Will Reduce Stress!
This 9-step self-help acupressure flow (it takes anywhere from 5 to 20 minutes to do) is super easy to learn and get around to doing because the benefits are noticeable! Your breath will expand. And you experience that relaxing feeling of "all is good."
And, please note this flow connects with your immune, endocrine, and adrenal systems to add extra support and give them a boost.
Many people say that the Daily Clean Your House Flow is a built-in meditation practice — true even for folks who say, "I can't meditate, my body won't do that." You can experience a feeling of calm without trying to make it happen. And you'll replenish your body at the same time!
Get Your Printable Energy Tips and Daily Clean Your House Flow Guide
Click the purple button "Learn the Daily Flow! Get Focused Now" to get a printable version of the Daily Clean Your House Flow AND extra energy tips for expanding breath, releasing anxiety, increasing clarity and focus, and relieving pain and discomfort. All of that, by the way, is all about reducing stress!
Want to share this guide with friends and family members?
You can forward this message or
Send them to my website, www.deborahmyerswellness.com
Have them click on the button – "Learn the Daily Flow! Get Focused Now!"
And they'll receive a copy of this exclusive Insider's Guide
And remember!! To boost your immune system—do the Daily Clean Your House Flow! It's also available as an animated video. I created it for kids, but adults love it just as much. Let's all get and stay as energetically balanced and healthy as possible!!
AND learn a lot more when you attend a free webinar on Monday 3/23 at 7:00 p.m. or Wednesday 3/25 at 7:00 p.m.
Contact me if you have questions!
Free Webinar – Relieve Anxiety and Stress
Relieve Anxiety and Stress
Join me Wednesday evening the 25th at 7:00 p.m. to discover easy-to-learn and easy-to-remember ways to get ahead of anxiety and stress.  Register here for the free class.  And, if you can't attend the live class, you'll be able to receive the recording.
In this free webinar, you will learn how to find your breath, relieve stress, get better sleep, boost your immune system.
Relieve Anxiety and Stress Free Webinar
Join me Monday evening the 23rd at 7:00 p.m. to discover easy-to-learn and easy-to-remember ways to get ahead of anxiety and stress.  Register here for the free class.  And, if you can't attend the live class, you'll be able to receive the recording.
In this free webinar, you will learn how to find your breath, relieve stress, get better sleep, boost your immune system.
Catch Your Breath
Time to Catch Your Breath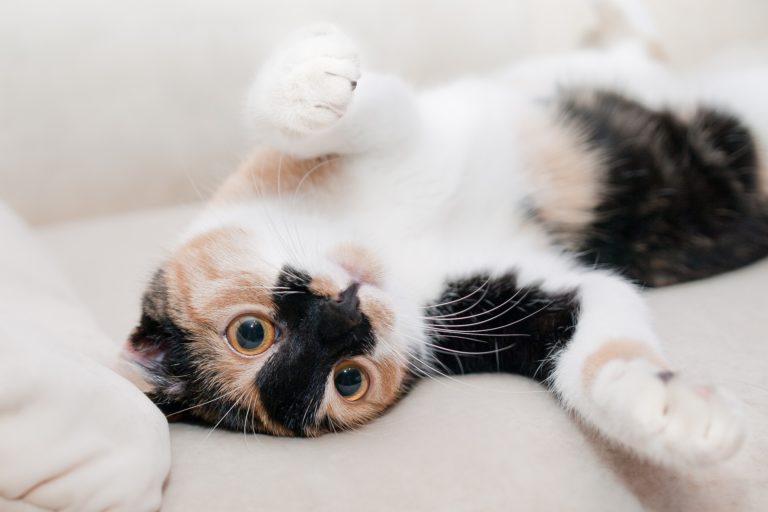 Considering our recent wildfires in Sonoma, Napa, and Southern California, it makes sense to remind all of you how you can "catch your breath."
2019, like the smoky days of 2017,  brought high winds, intense fires, and intense emotions.
While we cannot control when and where fires erupt, we can control our reactions.
Your Breath and 

Self-Care Refresher

 
how to reclaim your breath

reorganize your immune system

calm your nervous system

and reduce the stress your body and mind are experiencing
Those of us who were not directly in harm's way from the fire were under stress from a loss of power, and sometimes water too. We were living with uncertainty about when we could resume our normal activities and if we would be safe from disaster.
At my home and office, we were without electricity which affected our water, as we are on a well. We could stay in our home, but it was as if we were camping out for the week, as we nervously watched and waited. They evacuated many of my friends and clients, some more than once. And I understand that some folks were without power for more than a week.
Help Your Breath
I know there is concern about the ash in the air. The dust and debris have triggered:
respiratory projects

fatigue

scattered thinking

sleep disruptions

feelings of being under threat

Loss of control

Anxiety

General disquiet
In California, we are living in fire season. We have been on high alert since the first dry winds in September. Extreme low humidity, dry conditions, lots of vegetation/fuel, unusually high winds, a convergence of meteorologic conditions that result from global warming, all have contributed to our current situation. Life is not business as usual.
What You Can Control
Take extra care of yourself and by using these energy tips, you can feel more like yourself now and whenever you encounter challenging situations, natural disasters, work stress, and family pressures.
Get more information and tips from Recovering from the Sonoma Fires
https://www.deborahmyerswellness.com/2017/10/
Resources for Victims of California Wildfires
Wildfire Resources – California Victim Compensation Board
Resources for Victims of Wildfires | Official Website …
Northern California fires: List of resources for victims …
2019 Fire Season Outlook | Welcome to CAL FIRE
School should be FUN!
School should be FUN!
Is your child feeling anxious about school or an activity or maybe even about a relationship? If that's the case, his or her apprehension makes you want something to change so your child isn't nervous, worried or fretful, all of which can be overwhelming to the system. You want your child to be excited about life, not overcome with unhappiness.
How best to make that happen? Changing the pattern should be easy so we don't have to create "one more thing to be anxious about."
First Aid for Anxiety
Here are a few simple self-help energy tips to help discover "ease and joy" – no matter what's going on. Try one at a time to see which one or ones resonate with your child.
Hold upper arms by folding arms across the chest. Yep – it's the first step of the Daily Clean Your House Flow! This simple pose reminds the body to breathe. And breath is one of the first body mechanics that gets affected when there is anxiety or stress.
Gently cup each thumb – helps let go of worry and concern.
Gently cup each little finger – helps let go of overwhelm
With one hand, cup the forehead and with the other, cup the base of the skull. This will bring in clarity and focus and help the body recognize that holding on to the "stuff isn't good for the body to be experiencing"
Hold the outside of the knees. When you bring balance to this energy balance area the body will experience peace because it brings in a new pattern that is better for the body.
And, of course, it would be a GOOD thing to do the whole Daily Clean Your House Flow! It creates a firm foundation so that all levels of the body (physical, mental, emotional, and behavioral) can find balance and let go of the "stuff" that is in the way of feeling good and having fun.
Letting Go of Fear
Does your child experience anxiety or fear?
Do you notice how it affects their ability to be present and that it can actually create worry about the future? Frequent bouts of anxiety, worry, fear, trepidation (no matter what word is used) create a pattern that the body gets used to. THAT means the body is caught up in a state of "being in stress" which in turn creates a tendency to take the breath away and a tendency to be stuck in the emotions and the feelings.
No matter the age, these feelings are not imagined. They are THERE and can affect what we're willing to do and/or how easily we step into the activity. We can be talking about going to school, meeting new people, studying, taking tests, playing sports, trying anything new.
An Adrenalin Rush
I love to fly through the air on zip lines. It's an adrenalin rush for sure. But more than that, for me it is the experience of loving the feeling of freedom and joy. Several weeks ago, my kids joined me for a night time zip line for my birthday. Loved that anticipation! And I was ready. I go myself energetically centered and grounded. (I do my energy balancing before I step into the harness.)
There are usually eight people in the group, so it's not unusual to not know everyone who you go up on the platform with. I noticed right away that a young woman in our group was in a state of worry. Even during the initial practice, she was second guessing her decision to do the zip line. By the second platform she was in a major state of fear — she had discovered an intense fear of heights that surprised her and took her breath away. By the way, when that happens, there is no going back. You have to finish the next six zip lines (there are a total of seven plus two sky bridges and a rappel). I offered some self-help acupressure tips, but by that point, she needed assistance. I taught her husband and on each of the platforms we did energy balancing (held acupressure points) before she zipped to the next platform. Long and short of it, she made it to the end, though the hardest was the very last one where you need to rappel yourself to the ground.
Perception is Your Truth
The reason for the story? The stressful experience someone is going through can be that kind of intense or it can be something that appears relatively easy to another person. My belief is that each and every "stressful experience" has a reason for showing up that way. So it needs to be addressed with "let's change this up and make it different." We can do that by learning and doing simple energy balancing movements that can re-pattern the body.
First Aid for Fear
Here is what did I do for that young woman on the zip line:
I did the following. And, YOU can do the same thing for your child if he or she is experiencing stress, worry, anxiety or fear. Hold each point with light, gentle touch and hold for several breaths.
Hold your fingers at upper back near middle of shoulder blade
(Keep that hand there while the other hand moves)
At the same time, with other hand, hold same side upper arm above elbow

Move that hand to elbow, then to thumb
Then move to base of ribcage.
This simple movement gives the body a chance to open up lungs and diaphragm and open up breath.
And you can do this in the midst of the "anxious moment" or as prevention! The body wants to be in flow, not be stuck in  "I'm not okay with this way of being". We just need to show it how to get there and stay there!
Let me know how it works for you!