Easy Stress-Busting Tips for Your Kids and You!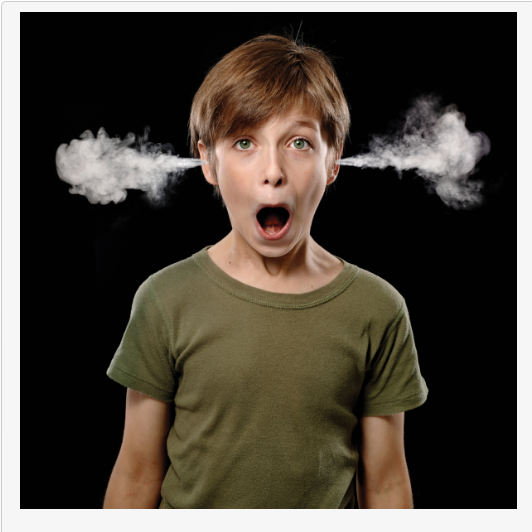 In this free webinar, you will learn how to use self-help acupressure to get ahead of anxiety and stress. You will experience how to find your breath, ways to relieve stress, what to do to get better sleep, and boost your immune system.
Kids Notice Changes In Energy
Kids Notice
Kids Notice all kinds of things. Ask young folks what they're noticing different in their lives and you'll get answers!
When I was in Minnesota visiting family, I showed my two great nieces the Daily Clean Your House Flow™ animated video. The 7-year-old was thrilled! Presley loved the video itself and with a great big smile said, "Aunt Deb, I'm feeling this buzzy happening." Morgan, the 9-year-old who had been introduced to self-help acupressure through her mom and grandma, saw that it was a fun way to do her energy work. And she loved the book I've written.
In the Classroom
The next day, Morgan shared what she had learned with her teacher, and he invited her to teach her classmates. They sat around in a circle, and she walked them through the Daily Flow. The next day the same scenario took place. That happened to be the day of standardized testing. The teacher noticed something different in the room. His students were calm, focused and not in angst over the test. And they did better than ever before.
Mr. Weiss asked Morgan whether Aunt Deb would be able to come to the classroom, show the video and teach them about self-care. Well, of course, I'm going to show up for that and luckily there was one more day before I had to leave.
Mr. Weiss and I had a great conversation before the students filed into the classroom. He said that it really was noticeable how centered the kids were for the test the day before. And how the Daily Flow had helped with calming and breathing.
A Real Author
The 4th graders were thrilled that a "real author" was in their classroom, and they had lots of questions about writing a book. They, of course, were all over the animated video. I had to tell them I wasn't the illustrator! But we spent time talking about the process of making the video. And they loved how much fun it was to do the Daily Flow to the video.
Questions and Answers
And then came the questions about acupressure and what they can do for themselves. Keep in mind that this group of kids had never been introduced to acupressure or energy balancing. They did not know about acupuncture, so I couldn't make a comparison. So I had lots of fun teaching and sharing. I loved that the kids realized that THEY can make changes happen. Questions revolved around aches and pain, studying and tests, doing better in sports and activities.
In the end, I said, "So you've now done the Daily Clean Your House Flow three days in a row. I'm getting that many of you plan to continue doing the Daily Flow. Right???  So what changes have you seen that makes you WANT to do the Daily Clean Your House Flow?"
What Kids Noticed
Their responses brought smiles to my face:
One girl said, "I slept last night. That is different."
Another said, "My brother and I are getting along. Now that's crazy."
And a young man said, "I don't like tests, and I never do good. Yesterday I did good on the test."
Now, really? Nine-year-olds who are not sleeping? Nine-year-olds stressed over studying and tests? Kids recognizing that a relationship had changed in three days? That had to be a significant shift for the kids to take notice.
I'm excited that kids are seeing changes happening when they do their Daily Clean Your House Flow! Check out the website to read more comments from the children, their teachers, and their parents. To see the first 90 seconds of the animated video, go to www.dailycleanyourhouseflow.com and see how easy it is for both kids and adults to learn and then want to do their daily energy work!
Going Down Memory Lane

Life is made up of memories.  In fact, it can be said that what we remember creates our lives. From the moment we start remembering our experiences our brains create memory pools that get accessed when we revisit information, behaviors, activities, and especially when we get reconnected to people from our past.
Connecting with the past
I am accessing those pools of memories this week! I'm visiting my hometown in Minnesota and spending time with my mom, my siblings, and their families. Just being with them easily brings up "do you remember this?" conversations and going down memory lane. I'm sure each and every one of us has that happen when we're with family and friends we haven't seen for a while.
This time around Mom brought out boxes of old stuff that my sister and I needed to go through. I was blown away by the stories that pictures, dolls, stuffed animals, books, and keepsakes brought up. We had fun sharing our memories!
Creating memories
And then there are the fun times with my grand nieces and nephews ranging in age from 5 to 9. I'm a big kid at heart, so my suitcase had all sorts of projects to do with them. I have to admit that I had an ulterior motive! I wanted my time with them to be memorable, so when I talk to them on the phone, they know who I am and how important they are to me.
Creating the desire to be healthy
A big part of that for me is introducing them to energy work and especially to self-help acupressure. I want them to know how easy it is for them to feel healthy, productive and happy. So I'm teaching them the Daily Clean Your House Flow and showing them how to feel good. They love the Daily Clean Your House Flow animated video, and that puts a smile on my face. I know that we have created some great memories, especially when the 6-year-old says to her mom, "I love how Aunt Deb spoils me. I'm going to do the Daily Flow now."
Teach Your Children Wellness
Spoil your kids! Teach them how to be their care providers. They deserve to be healthy and happy!
Sharing the Wealth
H
ow can it already be Thanksgiving? Where has the year gone? And where are we going?
I'm not quite ready for it to be the holiday season, but I'm willing to go along on the ride. I love Thanksgiving Day and prepping and enjoying the feast with family and friends. It's more than the feast. I love reflecting on how much has transpired this past year, the beautiful people I have in my life who have helped me get to where I am in this moment, and how thankful I am that I have joy and excitement in my days.
I am in the midst of creating an exciting and amazing project that will allow me to share how easy it is to walk around in a happy and balanced body. With LOTS of help and guidance, I am creating a program that will easily be used in school classrooms. It will teach children energy balancing self-help. It's close to being released and I can hardly wait until the day I say, "It's here!"
I have a long list of family, friends, and colleagues whom I want to thank but it would take up several pages. I am one very lucky woman to even be able to say that — and to be able to say that clients and students are included in that list of friends and connections!
What is very important for me to do is to say this: "I am blessed with knowing each and every one of you, with experiencing your guidance, your love and your desire for me to do well. I am thrilled that I get to do what I do in my world, and I am honored that you allow me to participate in your health and wellness."
My desire for you is this, "Be in joy, be in balance and be in breath."
Sending you blessings and best wishes for a fantastic Thanksgiving!
Deborah