April is Stress Awareness Month
Isn't it crazy that we actually have a "National Stress Awareness Month"? Guess that shows a lot of people are dealing with some sort of stress in their worlds.
What is stress?
How do we best define it when it is so different for everyone? What can we do to reduce the effects of it so our bodies don't go into reaction? And what can we do to actually have a sense of control so stress doesn't seem to be running the show?
I'll give you some historical background about how stress came to be recognized as a "condition" in our country. Then, I'll share some easy-to-use self-help acupressure energy tips for changing how we can transform stress from a negative to positive. Transforming stress is a bit different from how Western medicine suggests we can manage it!  And, when we get to that place of management, we truly are partners with our bodies.
Stress Awareness Month
It has been held every April since 1992. Sponsored by The Health Resource Network (HRN), a non-profit health education organization, Stress Awareness Month is a national, cooperative effort to:
inform people about the dangers of stress

successful coping strategies

harmful misconceptions about stress that are prevalent in our society.
Medical Definition of Stress
In a medical or biological context, stress is a physical, mental or emotional factor that causes bodily or mental tension. Stresses can be external (from the environment, psychological, or social situations) or internal (illness or from a medical procedure). Stress can initiate the "fight or flight" response.
The state of mental or emotional strain or tension from adverse or very demanding circumstances can be so recognizable that others notice. We even hear comments like "he's obviously under a lot of stress" and "she really needs to figure out how to manage her stress."
Stress can cause or influence the course of many medical conditions. These include psychological conditions such as depression and anxiety.  Medical problems can encompass poor healing, high blood pressure, headaches and migraines, irritable bowel syndrome, and many others. We now have "stress management" recognized as an effective treatment for many medical conditions.
To read more about stress and how the Western medical world defines it, go to
https://www.medicinenet.com/script/main/art.asp?articlekey=20104.
Transforming Stress
Articles that include tools for self-assessment, resources, and programs, can be found on the website for The American Institute of Stress. The organization is all about awareness, education, and collaboration.
Go to https://www.stress.org/what-is-stress/.
Stress as a Project
Personally, I like to look at "stress" as a "project that can be transformed." The term stress was coined by Hans Selye in 1936. He defined it as "the non-specific response of the body to any demand for change".  If we look at stress as "the rate of wear and tear on the body," it makes sense that increased stress can actually accelerate the aging process.
And who wants that? I don't know about you, but I'd rather walk around in a body that does not have major reactions to stressful situations. All of the experimental and clinical research confirms that the sense of having little or no control is always distressful, and that's what stress is all about.
Energy Tips to Manage and Transform Stress
Here are my self-help acupressure energy tips that you can use to manage stress. They will allow you to be a partner with your own body.  Because stress can take the breath away and cause us to wait with bated breath, follow along to learn how you can have full expansive breath. You'll be way ahead of stress and its ability to affect you.
To help let go of stress, open up breath, release tension and increase vitality:
1. Hold upper arms by folding arms across the chest
2. Right hand — cup sternum directly below the collarbone
     Left hand — hold fingers in a vertical pattern on your tummy
3. Right hand — hold the base of the right front ribcage
     Left hand — hold fingers on the right chest below the collarbone
4. Gently cup thumbs
More than an Ounce of Prevention
The Daily Clean Your House Flow helps you stay in balance and get in front of stress. Doing the  Daily Clean Your House Flow prepares your body for what you're going to ask it to do now and for what might come at it (even major stressful traumatic events). Do the Daily Clean Your House Flow at least once a day. It will create a strong foundation for you to be able to be the best partner you can be with your body. I have been doing it daily for more than 20 years, as have many of my clients, friends, and family. This one practice is the best antidote to stress and you can do it anywhere, anytime. The more you do it, the better you will feel.
Do your part to Make Stress Awareness Month Obsolete
Share this post about the Daily Clean Your House Flow with the people you care about through your social channels, like Facebook, Twitter, and LinkedIn. You'll be glad you did your part to lower the stress in the world.
This is What Happens When Life Throws a Curveball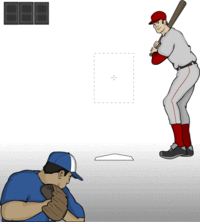 Life throws a curveball when we are going along doing what we love. Life can have all sorts of surprises, and sometimes we're not necessarily enamored with them! As you can well imagine, I get bodywork on a regular basis. I've been making sure to receive an assortment of treatments to relieve discomfort, to aid healing and to help my body not be so reactive. Healing has consumed a great deal of time for the last year and a half, since a car accident in October 2015.  For the most part, I've accomplished that except I pretty consistently am dealing with flare-ups. So here comes the curve ball. I got a surgical consult, and I need neck surgery! I immediately went into, "Not me! I'm not a surgical candidate!" Guess what? The reason I have so many flare-ups is that I don't have adequate discs in my cervical spine. The trauma from the car accident caused my body to go into a major reaction, and now my body is vulnerable to actions that strain or exacerbate, which seems to happen for pretty simple movements.
Research Your Options
I've done the research, I've talked to all of my care providers, and I'm listening to my body and my health care team. I've gotten out of my way, and I'm recognizing that sometimes you have to take a route you weren't planning on taking. In fact, that route could very well be something that you weren't even likely to consider.
Help Your Body be Prepared No Matter What Happens
The beauty of this whole journey is that I have no worry and no fear. I'm ready for this next step because my body is prepared for what I'm asking it to do and for what might come at it. Sound familiar? It's a statement I've been known to say to my clients and students! It's all about doing our energy balancing on a daily basis so IF something does come up our bodies can easily move through the next steps of the journey. I know that I'm ready because all I have been doing and receiving is allowing this next step to be smooth and successful. Surgery IS a big ask of my body and mind. I'm pleased that Western medicine gives us options that allow us to receive what we need to have healthy, productive lives. I'm scheduling treatments for post-surgery, so my body heals faster and easier. How lucky we are that we can easily blend allopathic and alternative health care.
Pot at the End of the Rainbow
I am laughing about this piece most. The energy balance point located at the mid-cervical spine area is "all about not my will but thy will and about getting out of my way." See my smile? Further, when that energy balance point is in a state of balance with no blocked energy, it can fulfill its purpose which is to "gain flexibility, mobility, and alignment." And that is what this surgery WILL give me. I am so ready to be able to go back to living my life without my body talking back to me. I'm willing to have the energy and capability to go back to exercising, doing yoga, gardening, hiking, comfortable driving, sitting in front of my computer, chasing my cat in the garden. Granted I'm more than willing not vacuum or clean the litter box, but to know that I can if I want to or have to is a massive shift for me.
Recovery
Of course, recovery won't be instantaneous. I'll need lots of physical therapy, and I'll need to be smart about what I ask my body to do. So, I'm continuing to do my Daily Clean Your House Flow, to balance my energy, and to receive treatments from my care providers. And I'm ready for the next step. Surgery is on the schedule for Wednesday, April 5th. Thank you, ahead of time, for thinking of me!
Thanks to Wikipedia for the great animated gif of a curveball.