The Lights and Color of the Holidays
The holidays are here in all of their glory!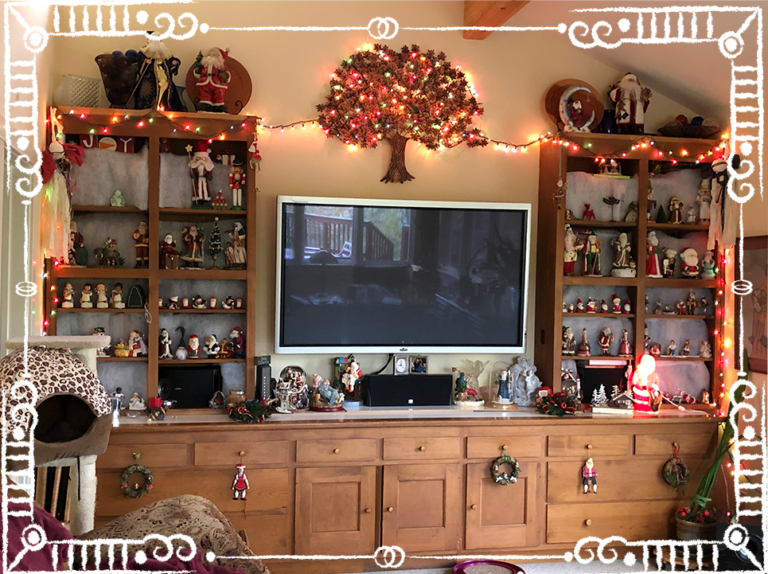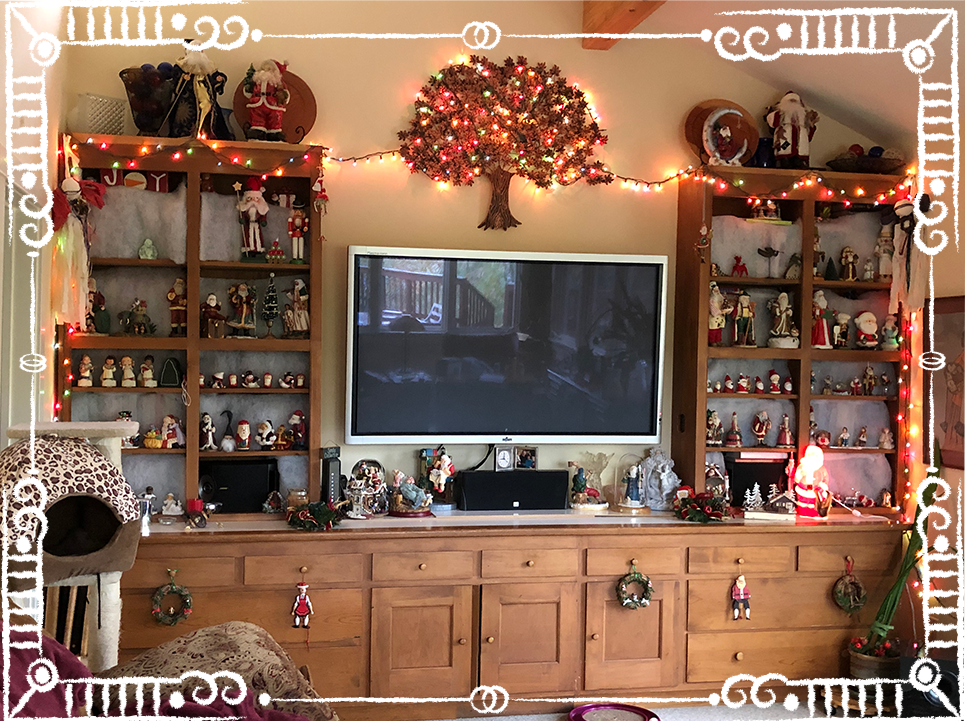 How are YOU doing with this time of the year? Do you enjoy the season with all that is going on? Do you need an extra boost to make it through the day? Read on! I have some energy tips for you!  AND this will work for ALL ages, young and old!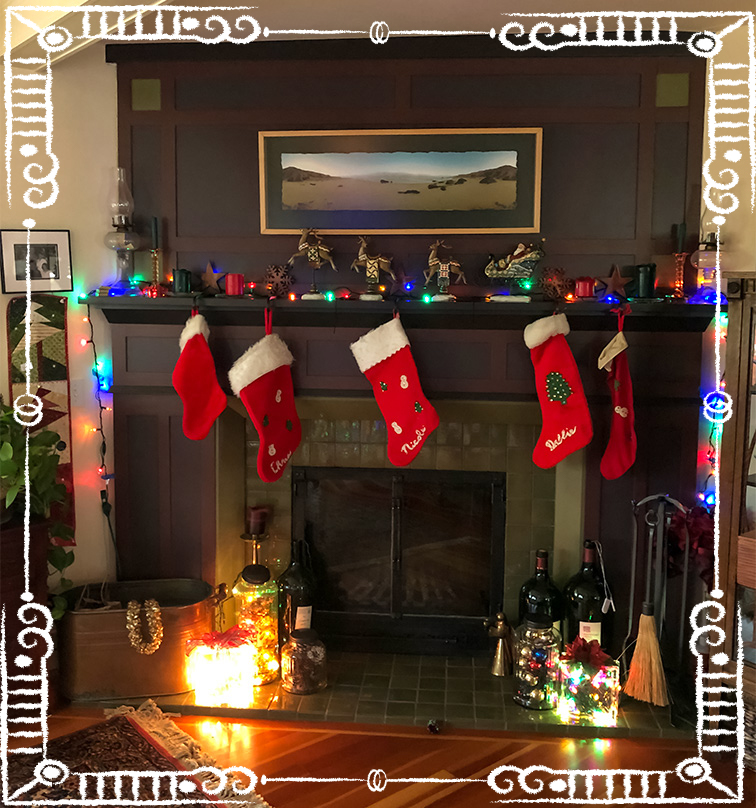 Mrs. Claus
I love Christmas — the energy and joy of the season bring a smile to my face. Walk into my house, and you see a tree laden with hundreds of lights and ornaments. Stockings on the mantle. Hundreds of Santas and happy elves populate my house. There's a reason that a four-year-old was walking into my home with his mother for his session, and he looked at the tree and then at me and said, "Are you Mrs. Santa Claus, too?"
Deck the Halls with Lights and Love
I love the color and the lights just as much as I do the Christmas theme. There's something about those lights that are so important this time of the year when the days are short, and there is more darkness than light in our twenty-four-hour days.
Our Bodies Crave Light during this winter-time holiday season
Our bodies are so hungry for more exposure to light and vitality. Here are several super easy ways to give you and your body that extra boost. And when you share this with the kids in your life, they will remind YOU what to do!
5 Steps to Give Yourself an Energy Boost
To bring extra breath — hug yourself, gently touching the upper arms
Create alignment, posture correction, and vitality — sit on your hands (hold your sit bones)
Enjoy breath, ease, and calm —
Right hand — cup your sternum directly below your collarbone
Left hand — hold your fingers on your tummy below your navel.
To manage feelings — Jumper Cable — gently cup each thumb and finger and balance ALL of your emotions. Get rid of worry, fear, anger, sadness, and trying too hard.
To let go of confusion and bring in clarity
Right hand — cup base of skull
Left hand — cup forehead
Best Wishes
So, with that, I give you my joy of Christmas and lights and color! And I wish for you and yours a magnificent holiday season and a super new year of fulfilled dreams and lots of magical moments that surprise you daily!
All my best to you,
Deborah
I'm Truly a Kid at Heart!
I'm truly a kid at heart!
I saw Santa last week with some good friends and I know I had a really big smile on my face. I was right back at that place of total excitement that Santa was coming to town. As a kid growing up in a very small town in Minnesota (population 500), it was a big occasion with lots of planning and hype about the event. And, of course, sitting on his lap and telling him what I wanted for Christmas was a super big deal.
So, this year I didn't tell him what I wanted when I sat next to him on his sleigh. Instead, I told him "thank you" for creating so many happy smiling people, both children and adults. He was the ultimate Santa — red and white suit, white beard, twinkling eyes, nose like a cherry, and a big smile in the midst of those rosy cheeks.
I felt like I was a character in 'Twas the Night Before Christmas and I found myself laughing in spite of myself as I watched him being Santa.
He and Mrs. Claus have created the ultimate Christmas Winter Wonderland. The outside is beautiful with all of the lights and decorations and the sleigh that he pops in and out of. But what is different from any other decorated house in any other neighborhood — they open their door to thousands of visitors every year. The entire house is filled with Christmas music and some of the most beautiful displays I've ever seen — Santas, villages, snowmen, a holiday train, a carnival, a whole room of angels.
Edmundo, Mary Jo and Kathy start decorating in September to prepare their Christmas House. And they do it because they love to create magic and see the smiles and hear the laughter. Last year they had 44,700 visitors. How do they know? They handed out 44,700 candy canes.
Most of us aren't going to go to that extent to bring the magic of the season into our homes and neighborhoods, but we can create the energy of  joy by just being in the space of happiness and love.
Ready to see the Rombeiro's Christmas House and get filled with magic?  Their address is 34 Devonshire Drive, Novato, CA . They're open every night through January 6th, including 12/24, 12/25, 12/31 and 1/1/2016. And every single night Santa will turn on all of the lights at 6:00 pm, walk out to his sleigh and greet his visitors. Kathy waits at the front door, welcoming each and every one who walks through the door.  Mary Jo (Mrs. Claus) waits in the kitchen to see the smiles and have short conversations with those who just want to say thank you.
Yep. This Santa and his family are remarkable. They share the joy of the season and you can't help but accept their gift. I hope you and your family have found ways to experience the magic of the season!
Joy and Magic
And remember — each of your family members can have balance and harmony by spending time every day doing self-help acupressure. You will find it much easier to have everything on the list done, to be rested, and to see smiles on each and every face. Keep it simple. Do the Daily Clean Your House Flow and remember to Jumper Cable as often as you think of it.
Sending you lots of balancing energy!
Don't Be a Deer in the Headlights
Have you ever felt like you were a deer caught in the headlights?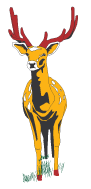 Yesterday I walked outside and surprised a deer that was near my garden fence. She freaked out, jumped the deck railing and I thought for sure she had jumped into the garden. But as I walked around the garden, there was no sign of her. That poor girl must have run across the deck and jumped off the high side.
Granted, it was daylight and there really weren't headlights, but the deer must have felt like her life was in jeopardy. Her reaction was "get out of here fast no matter what I have to do to make it happen." She also could have gotten "stuck in the moment and not been able to move."
I know I have had times like that: "needing to make an immediate decision and follow through right now." It's real easy at the moment to go into flight or fight mode, or paralysis and not be able to do anything.
Jumper Cables Tame Big Emotions
One of the best ways to tame big emotions is to Jumper Cable each of your fingers, even if it's just holding the thumbs or index fingers. Spending time holding the thumb is all about letting go of worry and anxiety, the emotion/attitude that our bodies will go to if things aren't going the way you want or expect. To get the results you want and to "get to success," hold those thumbs!
Holding the index fingers will allow you to move away from fear and move towards taking action with confidence. When there is no fear present, there is a sense of safety and security and ability to "deal with it" and know that all is well.
So, when you have a surprise that could easily take your breath away and cause you to get caught in the headlights, Jumper Cable! It will work much easier and faster if you've already balanced your body by doing the Daily Clean Your House Flow.