Changing Patterns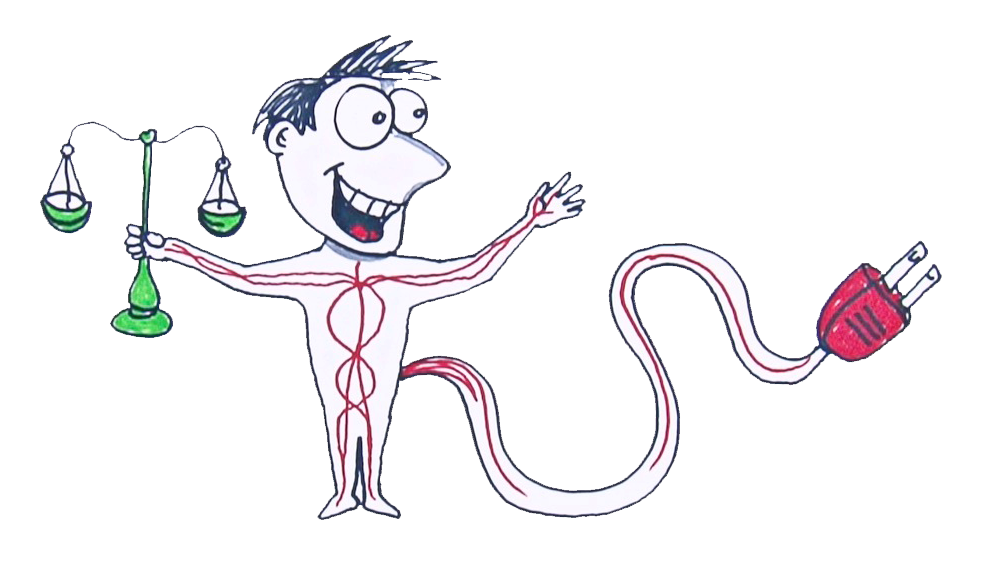 I love being around young children. One reason is that I've never grown up, and I love to play! Could also be because they can so quickly go from one project to another and just have fun! They can change patterns with ease.
Another reason is that I love how they so easily step into whatever they notice is making a positive difference in their lives and make sure they keep on doing it. I see that in every family and every classroom that starts using the Daily Clean Your House Flow™.
Ask young folks what they're noticing different in their lives and you'll get answers!
When I was in Minnesota visiting family, I showed my two great nieces the Daily Clean Your House Flow animated video. The 7-year-old was thrilled! Presley loved the video itself and with a great big smile said, "Aunt Deb, I'm feeling this buzzy happening." Morgan, the 9-year-old was introduced to self-help acupressure through her mom, and grandma saw that it was a fun way to do her energy work. And she loved the book I've written.
The next day, Morgan shared what she had learned with her teacher, and he invited her to teach her classmates. They sat around in a circle, and she walked them through the Daily Flow. The next day the same scenario took place. That happened to be the day of standardized testing. The teacher noticed something different in the room. His students were calm, focused and not in angst over the test. And they did better than ever before.
Show and Tell
Mr. Weiss asked Morgan whether Aunt Deb would be able to come to the classroom, show the video and teach them about self-care. Well, of course, I'm going to show up for that and luckily there was one more day before I had to leave.
Mr. Weiss and I had a great conversation before the students filed into the classroom. He said that it was noticeable how centered the kids were for the test the day before. And how the Daily Flow had helped with calming and breathing.
Meet the Author
The 4th graders were thrilled that a "real author" was in their classroom, and they had lots of questions about writing a book. They, of course, were all over the animated video. I had to tell them I wasn't the illustrator! But we spent time talking about how the video came about. And they loved how much fun it was to do the Daily Flow to the video.
And then came the questions about acupressure and what they can do for themselves. Keep in mind that this group of kids were never previously introduced to acupressure or energy balancing. They did not know about acupuncture so I couldn't make a comparison. So I had lots of fun teaching and sharing. I loved that the kids realized that THEY can make changes happen. Changing patterns is easy when you know how. Questions revolved around aches and pain, studying and tests, doing better in sports and activities.
In the end, I said, "So you've now done the Daily Clean Your House Flow three days in a row. I'm getting that many of you plan to continue doing the Daily Flow. Right???  So what change have you seen that makes you WANT to do the Daily Clean Your House Flow?"
What Kids Say
Their responses brought smiles to my face:
One girl said, "I slept last night. That is different."
Another said, "My brother and I are getting along. Now that's crazy."
And a young man said, "I don't like tests, and I never do good. Yesterday I did good on the test."
Now, really? Nine-year-olds not sleeping? Nine-year-olds stressed over studying and tests? Kids recognizing that a relationship had changed in three days? That had to be a significant shift for it to be aware of it.
Changing Patterns
I'm excited that kids are seeing changes happening when they do their Daily Clean Your House Flow! Check out the website to read more comments from the children, their teachers, and their parents. Go to www.dailycleanyourhouseflow.com to see the first 90 seconds of the animated video and see how easy it is for both kids and adults to learn and then want to do their daily energy work!
Childhood Memories Yank the Heartstrings

Memories Live in Our Hearts
Childhood memories and mementos. We never know what items and memories from our past will be useful for keeping track of and keeping close to our heart. Some will stand out as truly significant and can when we recognize their profound effect on our well-being. On the other hand, we may find out that what we thought was important is something that bogged us down and got in our way of moving forward.
I discovered in my journey down memory lane that there were a few items and recollections that I needed to let go. But I'm blessed to say that the vast majority were happy and pleasant, and I see them as important to hold in my heart.
Childhood Memories and Mementos Don't Just Live in Boxes; They Fill Our Hearts
My visit with my Minnesota family is continuing to pull on my heart strings even when I'm back at home. The mementos that I brought back with me are probably a big part of that!
But there is one particular item that I opted not to bring home with me that darn near brought me to tears. When I opened one of the boxes that my mom had hauled down from the attic, I discovered that it was full of dolls and stuffed animals, some of which were in pretty bad shape. It was sad to let them go when I had just rediscovered them. But my first baby doll was a keeper. Her face and eyes were even perfect. I set her aside to so I could pack her into a box for shipping. But I had a rude awakening. When I picked her up to wrap her for packing, she started falling apart in my hands.
Acupressure points to help with transition
Do you have anything you are ready to let go of but you could use some assistance in doing so? Here are a few energy balance points that can help you create new patterns and new ways of doing and being.
Hold little fingers
Cup right hand over left shoulder,
Hold left hand at left groin area
Then sit on left hand (still holding shoulder)
Cup left hand over right shoulder
Hold right hand at right groin area
Then sit on right hand (still holding shoulder)
To make that transition an easier one by releasing the tension around the old pattern (e.g., throat tension and jaw tightness, "holding" the breath)
Right hand – cup sternum directly below clavicle
Left hand – hold fingertips in a vertical pattern below the navel
Enjoy your journey down memory lane!
Going Down Memory Lane

Life is made up of memories.  In fact, it can be said that what we remember creates our lives. From the moment we start remembering our experiences our brains create memory pools that get accessed when we revisit information, behaviors, activities, and especially when we get reconnected to people from our past.
Connecting with the past
I am accessing those pools of memories this week! I'm visiting my hometown in Minnesota and spending time with my mom, my siblings, and their families. Just being with them easily brings up "do you remember this?" conversations and going down memory lane. I'm sure each and every one of us has that happen when we're with family and friends we haven't seen for a while.
This time around Mom brought out boxes of old stuff that my sister and I needed to go through. I was blown away by the stories that pictures, dolls, stuffed animals, books, and keepsakes brought up. We had fun sharing our memories!
Creating memories
And then there are the fun times with my grand nieces and nephews ranging in age from 5 to 9. I'm a big kid at heart, so my suitcase had all sorts of projects to do with them. I have to admit that I had an ulterior motive! I wanted my time with them to be memorable, so when I talk to them on the phone, they know who I am and how important they are to me.
Creating the desire to be healthy
A big part of that for me is introducing them to energy work and especially to self-help acupressure. I want them to know how easy it is for them to feel healthy, productive and happy. So I'm teaching them the Daily Clean Your House Flow and showing them how to feel good. They love the Daily Clean Your House Flow animated video, and that puts a smile on my face. I know that we have created some great memories, especially when the 6-year-old says to her mom, "I love how Aunt Deb spoils me. I'm going to do the Daily Flow now."
Teach Your Children Wellness
Spoil your kids! Teach them how to be their care providers. They deserve to be healthy and happy!