Are You Getting Triggered?
Are You Getting Triggered? Are you searching for joy??
It has been a crazy roller coaster ride the last couple of weeks— for everyone. Lots of questions and emotions are jumping around inside of all of us. No matter who we wanted to win the election and how we feel about the results. Now on top of that, we have the holidays when lots of old family issues can get fired up.
You may be experiencing topsy-turvy emotions
You might be feeling:
Anxious
Distress
Sadness
Uneasiness
Grief
Worry
Unhappiness
Fear
Frustration
Anger
These emotions can trigger feelings of overwhelm for your body. Your body responds to feeling out of balance and ungrounded by creating symptoms.
What are your symptoms?
Have you been noticing shortness of breath, head pressure, loss of equilibrium, erratic sleep? How about increased sensitivity to others' comments and opinions or close to tears? Or maybe you're having indigestion, sadness, overall tiredness or just feeling on edge?
Your body is trying to get your attention!
If any of those symptoms are present, your body is trying to get your attention. It wants to be grounded, centered, and in a place of easiness. Are you ready to feel all that AND have your body bubble up with joy and happiness? It is possible even in the midst of whatever is creating your topsy-turvy roller coaster ride. The stuff that is triggering your upset may not go away, but your body can be a lot happier!
Easy Ways to Create Calm
Here are some easy self-help acupressure points to:
Open breath
Create calm
Relieve anxiety
Let go of fear
Increase your vitality
See how easy it can be to help your body create new patterns.
Hold upper arms by folding your arms across the chest
Shift your fingers so you're holding the outside edges of your shoulder blades (like giving yourself a great big hug)
Hold your thumbs and index fingers
With right hand, cup the sternum just below the collarboneAnd hold left fingers in a vertical pattern on your tummy
With left hand, cup forehead so fingers are on the right side
And with right hand, cup back of head with fingers on left base of skull
Wishing you lots of ease and comfort! And a magnificent Thanksgiving!!
With gratitude for YOU being a part of my life!
Gratitude Creates Smoother Days
Day of Thanks
'Tis the season for recognizing all the good that we have in our lives! In this country, we are taught from a very early age that Thanksgiving Day is for giving thanks for all we have and to give to those who don't have enough to have a comfortable, safe life.
How about being in that "place of gratitude" daily? Take time each and every day to recognize something that is really good and positive, something that puts a smile on your face, gives you good feelings and helps you truly appreciate how blessed you are. You'll discover that it makes the whole home environment smoother and calmer.
Family Project For "Tracking The Good Things"
When we recognize the good things that have happened, we automatically go into a place of gratitude. When we're in that place of gratitude, more good keeps on coming. What you focus on expands.
Start a family practice that allows each of you to get in the habit of looking for the "good things."
Three Ways to Track Good Things
Set up a "good things jar" for each family member or each member could have their own journal.
Have a special place in the house for everyone to write their day's good thing.
Spend time when you're sitting at the dinner table to say "this was good for me today" and "I did this good thing today."
You'll notice that your household has a lot more smoother days. You'll probably discover that each and everyone of you have easier, calmer days at work and at school.
Positive Versus Negative
Have you ever noticed that when you're in a place of being positive, everything in your day goes smoother and easier? And that on those days it's easy to find things to be grateful for? On the other side of the coin are those days when nothing seems to go right and your thoughts are negative. That's because negative thinking creates more negative thoughts, actions, behaviors, and responses. In that environment, not much positive can take place because there's only room for the negative to live. And where there is a preponderance of negative, how can there be anything much to be grateful for?
The trick is to stop any old negative pattern you don't want and to have the space for a new pattern to be created and to grow. It is in that place that we can create positive. And from that space, more and more will arrive in your life to be grateful for.
My Gratitude Jar
This past year I have been filling a gratitude jar with "daily good things". And when I take the time to do it, I find that it is hard to write just one good thing because one thing breeds another and another. My piece of paper can get really full on those days. And when I miss a day (and especially when I miss several days in a row) it is noticeable to me that it's easy to get into "not enough, or this is rough, or I wish this was different."
A Balanced Body Creates a Positive Life
Make a difference in your life, your kids' lives and in how the whole family moves through the day. Find a way to track the good things and you will be in gratitude.
To create the space for more good things, consider walking around in a body that is in a state of balance and harmony. When your body is in balance, being positive is just easier. Do the Daily Clean Your House Flow as a family and see that it makes a big difference. See what parents and kids are saying at www.dailycleanyourhouseflow.com
Gratitude is an Attitude
Gratitude is an Attitude
Yep! I'm a lucky girl. I'm healing from that accident of one month ago though I'm often hurting and needing to watch what I do. Exercising is pretty much out of the picture — at least for right now. Mild stretching is about the extent of what my body will let me do. My garden beckons me but luckily it's time to prepare it for winter, and I can hand the clean-up to someone else. Decorating for Christmas? I'll just have to see what can actually get done. Time will tell.
My Healing Journey
I feel so blessed that my treatment plan is helping me get beyond the injuries and even more blessed that I have the healing team I do. They literally have my back. And all of that self-help acupressure I do is getting me through the days and helping me sleep at night. I can feel how the energy flows help me prepare my body for what I'm going to ask it to do and prepare it for what might come at it. I'm getting more out of each appointment I receive, whether it's acupuncture, physical therapy, massage or chiropractic. I will get on the other side of this thing called "the accident."
Creating Positive Energy
Yep. I'm in gratitude. And I know that my gratitude will bring more good things my way because positive energy draws more of the same towards it. Positive energy occurs when there is balance and harmony which naturally happens in our bodies when we help the energy flow.
So do your daily energy work! Start with the Daily Clean Your House Flow to give your body a firm foundation. Then do the following to bring even more good things your way:
Right hand – hold fingers on right mid back
Left hand – hold fingers on left mid back
Right hand – hold fingers on left base of ribcage
Right hand – cup sternum directly below collarbone
Left hand – hold fingers in a vertical pattern on tummy
The Attitude of Gratitude
When we're in a space of gratitude we have an attitude that is all about contentment. We're contented with what we have in our life, what we're experiencing and how good and happy we feel. That attitude draws more good into our lives that allows more gratitude. That is a beautiful cycle to create and make sure continues! And another huge benefit — there's not much space to experience stress. Each day has more and more room to just be.
Wishing you a very Happy Thanksgiving!
Life is Full of Surprises!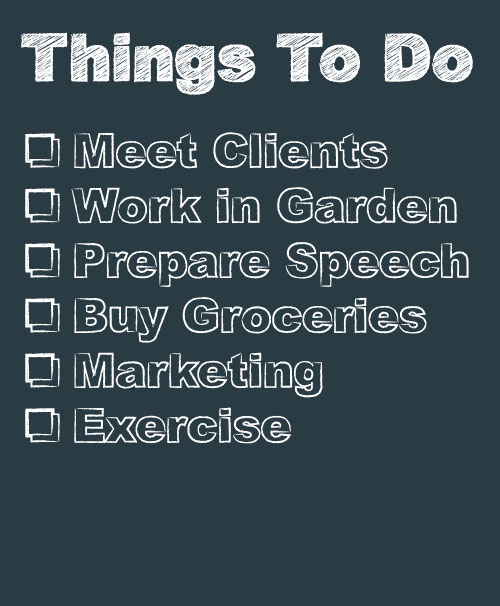 Life is Full of Surprises!
Accidents are not planned so when they happen life changes. You have a list of what you need to do in the next few days and within the week. You have plans and then all of a sudden you have to make new ones. My car accident of two weeks ago has created a bit of a scheduling chaos. My calendar now needs to handle doctors, physical therapy, energy work, and massage. Whiplash creates a need to for immediate treatment. I don't want to wait for the muscles to tighten up even more.
Where's My Car?
Then there's the car issue. I really didn't expect to hear that my car is a total loss after being rear-ended. How could that have bent the frame? After the crash, I was able to drive my car to a meeting and then to my home. Now I get to deal with replacing my car when that was the farthest thing from my mind. I thought my Subaru was going to give me another ten years. I don't know as of yet what I'll be driving next.
Ripples and Repercussions
Any of this sound familiar to you? Dealing with repercussions from an accident is a lot of "this wasn't part of any plan I had in place." But that's life: it's like a box of chocolates. You don't know what you're going to get until you take a bite of whichever piece you happen to choose or are given.
Harvest Time and the Holidays
It's November and my time is supposed to be used finishing the harvest, cleaning up the garden, getting plants into the greenhouse, prepping for Thanksgiving and creating holiday gifts.  And, of course, if you know me, you know that decorating for Christmas is of major importance. And top of the list is seeing my clients and spreading the word about my animated video of the Daily Clean Your House Flow.
Day by Day
So what to do? Take each day, one at a time, just like picking out a piece of chocolate. And I thank my lucky stars that my body is on a fast track to healing. All things considered, my life COULD be a lot worse. I have a treatment plan and I'm doing my energy work around the clock. Whatever gets accomplished from my list is still in up for grabs. The key is treat the list in way that keeps it from turning into stress.
Energy Balance and Healing
I'm doing the following to help my body be in energetic balance and heal.
Breath, Relieve Shoulder and Neck Tension
This flow will help you to be in breath and relieve tension in your shoulder and neck:
Hold upper arms by folding arms across the chest
 Left hand: cup right shoulder with fingers at top of right shoulder blade

Right hand: cup sternum below collarbone
Left hand: move to right upper arm
Left hand: hold fingertips in a vertical pattern on tummy
Clarity, Focus and Release Tightness in your Neck and Head
This flow will help you create clarity and focus and relieve neck and head pressure:
Left hand: cup back of neck
Right hand: cup forehead
Gratitude is an Attitude
By the way, you don't have to be healing from an accident for any of this to work! Try these steps any time you want to expand your breath and improve focus.
I'm hoping YOU have a beautiful November! This IS the month for gratitude. See what each day brings and look for the good.  Enjoy!
Sharing the Wealth
H
ow can it already be Thanksgiving? Where has the year gone? And where are we going?
I'm not quite ready for it to be the holiday season, but I'm willing to go along on the ride. I love Thanksgiving Day and prepping and enjoying the feast with family and friends. It's more than the feast. I love reflecting on how much has transpired this past year, the beautiful people I have in my life who have helped me get to where I am in this moment, and how thankful I am that I have joy and excitement in my days.
I am in the midst of creating an exciting and amazing project that will allow me to share how easy it is to walk around in a happy and balanced body. With LOTS of help and guidance, I am creating a program that will easily be used in school classrooms. It will teach children energy balancing self-help. It's close to being released and I can hardly wait until the day I say, "It's here!"
I have a long list of family, friends, and colleagues whom I want to thank but it would take up several pages. I am one very lucky woman to even be able to say that — and to be able to say that clients and students are included in that list of friends and connections!
What is very important for me to do is to say this: "I am blessed with knowing each and every one of you, with experiencing your guidance, your love and your desire for me to do well. I am thrilled that I get to do what I do in my world, and I am honored that you allow me to participate in your health and wellness."
My desire for you is this, "Be in joy, be in balance and be in breath."
Sending you blessings and best wishes for a fantastic Thanksgiving!
Deborah