March is Women's History Month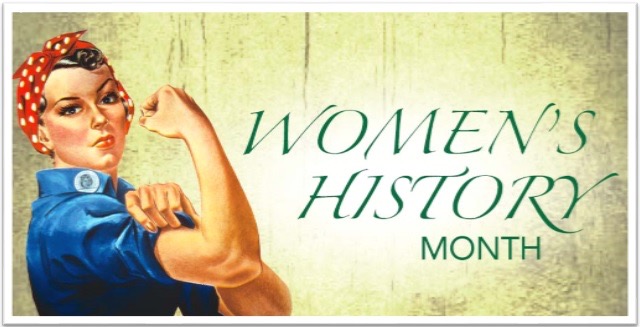 In honor of Women's History Month, I will share some stories of today and how it all got started.
I love it when I see anyone in my life really step into possibilities and gear up for reaching their goals and objectives. And I have to admit that when that person is a woman who is creating magic in her life, I can really get excited about what she is up to.
Meet Chickenpreneur: Allie Rae Allen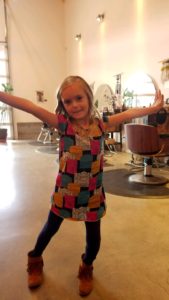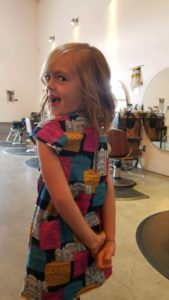 Imagine a 7-year-old girl who says, "I'm going to have my own business raising chickens for eggs." And then she begins to also sell her laying hens. She has a plan, she figures out the steps and she even gets a loan from the bank! Yep! All of that and she is only 7 years old. By the way, this amazing young woman is Allie Rae Allen. If you're in the Petaluma area, you can connect with her to order your eggs or your hens and maybe just say, "Well done! YOU are impressive!" Her phone number is 707-721-7781.
Could a 7-year-old, especially a girl, manage all that 40 years ago? I kind of doubt it, especially talking a bank into giving her a business loan!
Women are Doing it For Themselves!
I'm a big proponent that women of all ages should have equal opportunities no matter what their goals and aspirations are. So, no matter what their desires women should be able to do just as much and go just as far as men. Whether it is that 7 year old girl or a 70 year old woman saying, "It is time for me to get out of my own way, create my art and bring it to the world" that woman, young or old, should be able to take a chance and step into her possibilities in a big way.
What's crazy is that in the 1970's it was truly necessary to acknowledge the extreme differences between the opportunities for women and men. That wasn't that long ago!
The National Women's History Project Started in Santa Rosa
1978
It was 1978 and The Education Task Force of the Sonoma County (California) Commission on the Status of Women were recognizing the achievements of women in all facets of life. They initiated a "Women's History Week" celebration for the week of March 8th, 1978.
Dozens of schools planned special programs and over one-hundred community women participated by doing special presentations in classrooms throughout the county. That first Women's History Week ended with a parade and program held in the center of downtown Santa Rosa, California. What was truly being acknowledged was that actually recognizing the achievements of women in science, community, government, literature, art, sports and medicine has a huge impact on the development of self-respect and new opportunities for girls and young women.
Other organizations across the country heard of the success of the celebration and decided to emulate it and support an effort to secure a "National Women's History Week" and "write women back into history."
1980
In 1980, the National Women's History Project (NWHP) was founded in Santa Rosa, California by Molly Murphy MacGregor, Mary Ruthsdotter, Maria Cuevas, Paula Hammett and Bette Morgan to broadcast women's historical achievements.
The NWHP started by leading a coalition that successfully lobbied Congress to designate March as National Women's History Month, now celebrated across the land.
With an emphasis on positive role models and the importance of women from all backgrounds, the NWHP has developed a nationwide constituency of teachers, students, parents, public employees, businesses, organizations, and individuals who understand the critical link between knowing about historical women and making a positive difference in today's world.
1987
In 1987, Congress declared March as National Women's History Month in perpetuity. A special Presidential Proclamation is issued every year which honors the extraordinary achievements of American women.
You can read more about the NWHP and all of the programs that are available throughout the country at https://www.nwhp.org. Discover how YOU can be instrumental in making a difference for our young girls!!

Breath and Imagery
This is a guest post from Maria Battista, Sacred Mountain Yoga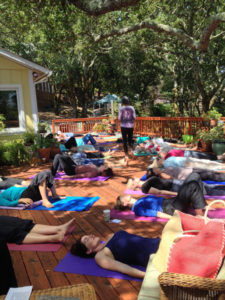 "At our retreat on July 1st we acknowledged the beautiful nature that surrounded us on Sonoma Mountain.  Our yoga practice focused on breathing with the many oak trees all around.  We drew deep into our lungs and blood stream the rich oxygen that the trees and plants were offering to us.  In return we gave back to them what our cells no longer needed so that they could create more oxygen.  Giving and receiving through mindful breathing we felt our mutually nurturing connection to the earth and to each other.  In our asana practice we opened up our bodies to remove the tightness, and the blockages.  Each of us, at our own level was able to expand to receive and to give back with more abundance.  We were energized and fed, calm and grounded.
Our retreat on September 7th will be about balancing our hormones. In the yoga portion, we will focus on the endocrine system.  Using movement and posture we will gently massage each of the organs of the endocrine system to tone and balance.  Movements of the neck will tone the thyroid and parathyroid.   Chest openers will enliven the thymus gland behind the breastbone,  twists for  the pancreas and ovaries.  Using forward bends the adrenal glands at the back of the waist will be calmed and restored.  Gentle inversions will bring blood into the brain to feed the pineal and pituitary glands.
Using breath and imagery we will touch each of these organs with the healing power of intention and light in a guided meditation. This meditation will move us into a deep place of connection with ourselves resulting in letting go of stress and striving.  The endocrine system and hormonal secretions are very much affected by stress.  In deep relaxation (also known as Yoga Nidra) the body moves out of the sympathetic nervous system and the reactions of fight and flight.  Instead, we live in the parasympathetic state of peace and calm benefiting us in body, mind, and heart.
I look forward to sharing the powerful healing practice of yoga with all the the women who attend our September 7th women's retreat.  Namaste — Maria Battista
Maria Battista
Sacred Mountain Yoga