Grown-Ups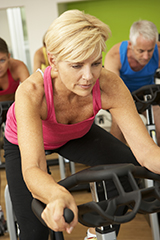 Give yourself this relaxed approach to stress management.  A way to relieve symptoms of stress and to NOT take stress on!  At least once a day use this simple, powerful tool that also promotes focus, productivity, improved health, and improved performance at work, in sports and in creative activities.
The Daily Clean Your House Flow animated video is a series of easy-to-follow acupressure poses that takes less than 10 minutes. Created for kids, adults love it just as much and it's a fun way to learn the Daily Flow. You'll want to share this approach to stress management with family members and friends and colleagues. Everyone can benefit – the Daily Flow works for ALL ages!
The Smart Person's Guide to Health, Productivity and Happiness offers clear explanations and colorful illustrations that show how to reduce stress, handle emotions, and bring a sense of wellbeing. You will discover why the video is working.
And you'll discover how easy the poses are to use at work, at home and out in the world no matter what you're doing.
Each of the nine steps of the Daily Clean Your House Flow involves gently placing the fingertips on acupressure points to harmonize and restore the energy flow in the body.
One response to "Grown-Ups"