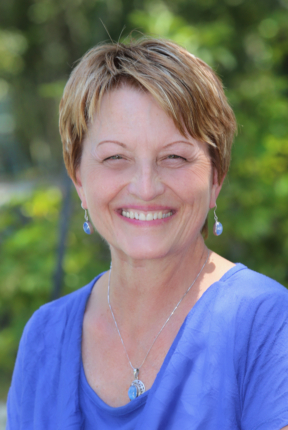 I'm Truly a Kid at Heart!
Posted on December 15, 2015 by Deborah Myers
I'm truly a kid at heart!
I saw Santa last week with some good friends and I know I had a really big smile on my face. I was right back at that place of total excitement that Santa was coming to town. As a kid growing up in a very small town in Minnesota (population 500), it was a big occasion with lots of planning and hype about the event. And, of course, sitting on his lap and telling him what I wanted for Christmas was a super big deal.
So, this year I didn't tell him what I wanted when I sat next to him on his sleigh. Instead, I told him "thank you" for creating so many happy smiling people, both children and adults. He was the ultimate Santa — red and white suit, white beard, twinkling eyes, nose like a cherry, and a big smile in the midst of those rosy cheeks.
I felt like I was a character in 'Twas the Night Before Christmas and I found myself laughing in spite of myself as I watched him being Santa.
He and Mrs. Claus have created the ultimate Christmas Winter Wonderland. The outside is beautiful with all of the lights and decorations and the sleigh that he pops in and out of. But what is different from any other decorated house in any other neighborhood — they open their door to thousands of visitors every year. The entire house is filled with Christmas music and some of the most beautiful displays I've ever seen — Santas, villages, snowmen, a holiday train, a carnival, a whole room of angels.
Edmundo, Mary Jo and Kathy start decorating in September to prepare their Christmas House. And they do it because they love to create magic and see the smiles and hear the laughter. Last year they had 44,700 visitors. How do they know? They handed out 44,700 candy canes.
Most of us aren't going to go to that extent to bring the magic of the season into our homes and neighborhoods, but we can create the energy of  joy by just being in the space of happiness and love.
Ready to see the Rombeiro's Christmas House and get filled with magic?  Their address is 34 Devonshire Drive, Novato, CA . They're open every night through January 6th, including 12/24, 12/25, 12/31 and 1/1/2016. And every single night Santa will turn on all of the lights at 6:00 pm, walk out to his sleigh and greet his visitors. Kathy waits at the front door, welcoming each and every one who walks through the door.  Mary Jo (Mrs. Claus) waits in the kitchen to see the smiles and have short conversations with those who just want to say thank you.
Yep. This Santa and his family are remarkable. They share the joy of the season and you can't help but accept their gift. I hope you and your family have found ways to experience the magic of the season!
Joy and Magic
And remember — each of your family members can have balance and harmony by spending time every day doing self-help acupressure. You will find it much easier to have everything on the list done, to be rested, and to see smiles on each and every face. Keep it simple. Do the Daily Clean Your House Flow and remember to Jumper Cable as often as you think of it.
Sending you lots of balancing energy!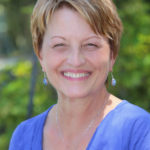 Posted in : Blog | Tagged : Christmas, Daily Clean Your House Flow, jumper cables, Santa