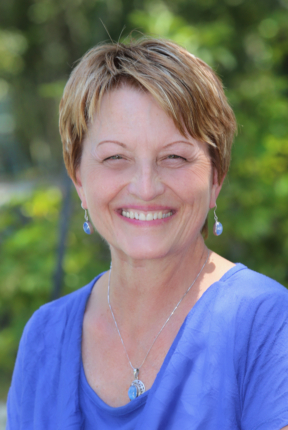 Hope, Faith & Energy
Posted on November 2, 2020 by Deborah Myers
Hope, Faith & Energy
Are you feeling at odds, unhappy, maybe lonely? Are you feeling overwhelmed and unsure of what you should do next to clear the to-do list? Perhaps you're also taking care of others, and you have their feelings and needs to look after, too.
If you have all of that going on and even more "stuff," you might experience a sense of hopelessness, feeling that it's never going to change. And, with all of that, you're most likely experiencing some fatigue. Dealing with it is just too much!
Look at everything that is going on in this crazy world. COVID-19, social distancing, massive civil unrest, fires or hurricanes or flooding depending on where you live, evacuations, destruction, the election. Okay. The list is already too long, especially since each one of those can create stress and anxiety and the feeling that "it's just too much." No wonder we hear the phrase "pandemic fatigue."
Kids are Feeling Stressed Out
What's sad is that children are experiencing the same stress, overwhelm, not knowing what's coming next, frustration, and sadness. They feel exhausted by social distancing, not being with their friends, and feeling hemmed in.
How do we cope and get on the other side of it? It's super important to help our bodies get to that place. Otherwise, our bodies will think they are in constant trauma.
Trauma Adds Stress
Trauma and the effects of trauma bring us to a place of being on edge, wary, confused, even holding our breath. Energetically, trauma causes the energy pathways to get blocked and stuck. Energy needs to move, and it needs to change. Otherwise, our bodies will manifest "projects" that can cause unhealthiness and chronic fatigue. (Instead of problems, let's use the word projects. They're more fun to work with, and they have a beginning and an end).
Tips for Reducing the Effects of Stress
I have some easy-to-do ideas on how to get on the other side of it all.
Number One
We can help our bodies get out of confusion and create calm. You can do easy self-help acupressure to let go of fatigue and develop physical, mental, and emotional balance. It will help you sleep easily, feel healthy, be happy and joyful, have clarity and focus, increase self-esteem, and feel optimistic about tomorrow and beyond.  That's where hope and faith come into the picture! (There's a link at the end of the article to get you to easy self-help energy tips).
Number Two
I think we need to take Oprah's advice that I read in her recent Inspiration Newsletter. We need to embrace hygge, the Danish art of coziness. Danes rank as the happiest people in the world, even today.  How do they get to that place?
What the Danes Do to Feel Happier
The Danish make sure that several essential elements are part of their daily lives, including relaxed thoughtfulness, meditation, and time spent with others. And, yes, we can spend time with others without actual physical contact. Now more than ever, we need to create time with others that create an atmosphere that is warm, relaxed, friendly, down-to-earth, close, comfortable, snug, and welcoming. It is like a friendly hug—but without the physical contact. In this situation, you can be yourself and relax completely. Therefore, the art of hygge is also the art of expanding your comfort zone to include other people.
So, I guess we have to do it with social distancing and maybe even over Zoom. No matter what, create the time for cozy togetherness! Our bodies, hearts, and souls hunger for it!
Another significant element the Danes bring into their lives is "living lights." They make use of candles to bring light and create sunny smiles.
Maybe this year, we need to make sure we put up those holiday lights for the color and the sparkling lights that bring those big smiles. As many of you know, I love Christmas. What I also know is that I need those lights as the days get shorter and shorter. And, even though very few people will see my Christmas extravaganza, it just might be the year it all gets displayed.
Read more about Embracing Hygge:
http://www.oprah.com/health_wellness/how-to-embrace-hygge#ixzz6cNxufzLL
Hope and Change
Another piece we need to be aware of—change wants to happen, and it needs to happen. The body you walk around in is in constant flux because it's energy. A body in energetic balance will quickly experience the change, and it will be a positive shift. The trick is to be creative in appreciating ourselves and find enjoyment within the shift. Maybe the difference is merely relishing an accomplishment.
Consider using this simple worksheet to help you see the changes that you can implement. It uses Cognitive Behavioral Therapy, which uses your mind to notice the good stuff. It focuses on behavioral changes in your daily life, for instance, tracking your emotions according to your activities. So, it's learning how to notice when your body is giving you a message.
If you would like to learn more about behavioral-based therapy, visit the Therapist Aid website.
Your Key to Hope, Faith  & Energy
To help your body thoroughly experience change and get messages, go to my website and click on the purple button, "Learn the Daily Flow." You will receive self-help acupressure suggestions that will help your body experience balance and harmony. Included is the Daily Clean Your House Flow® and energy tips to expand the breath, let go of frustration, achieve focus, boost motivation, and increase productivity. Now, those are some changes your body will appreciate!  And you are fully experiencing hope, faith, and energy. Enjoy the movement and the difference!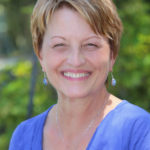 Posted in : Blog, Energy Tips, Energy Tips | Tagged : allergy relief, breath, Daily Clean Your House Flow, Deborah Myers, easy self-help acupressure, emotions, energy, energy balancing, energy tips, kids, stress